AI GIUDICI - COFFEE & DRINKS
Customer's idea was the possibility of having a café and a lounge bar. The request was interpreted by creating a space with a double value, through the use of two materials: warm wood in the daytime spaces and rust-colored iron for night ones.
Awards:
Best Project 2015 Archilovers
The restaurant extends in a single floor at street level; its entrance opens onto the cafeteria area.
Here, the wooden furnishings – seats, counters and tables, as well as container elements, flower boxes on the walls and hanging lighting fixtures – are conceived as modules grafted onto an iron grid structure, which stretches from the floor onto the walls and the ceiling.
In the central area of the restaurant, related to evening activities, an oblique volume in rust-colored treated iron covers the floor, walls and ceiling and includes the bar counter, illuminated by soft suspended lights.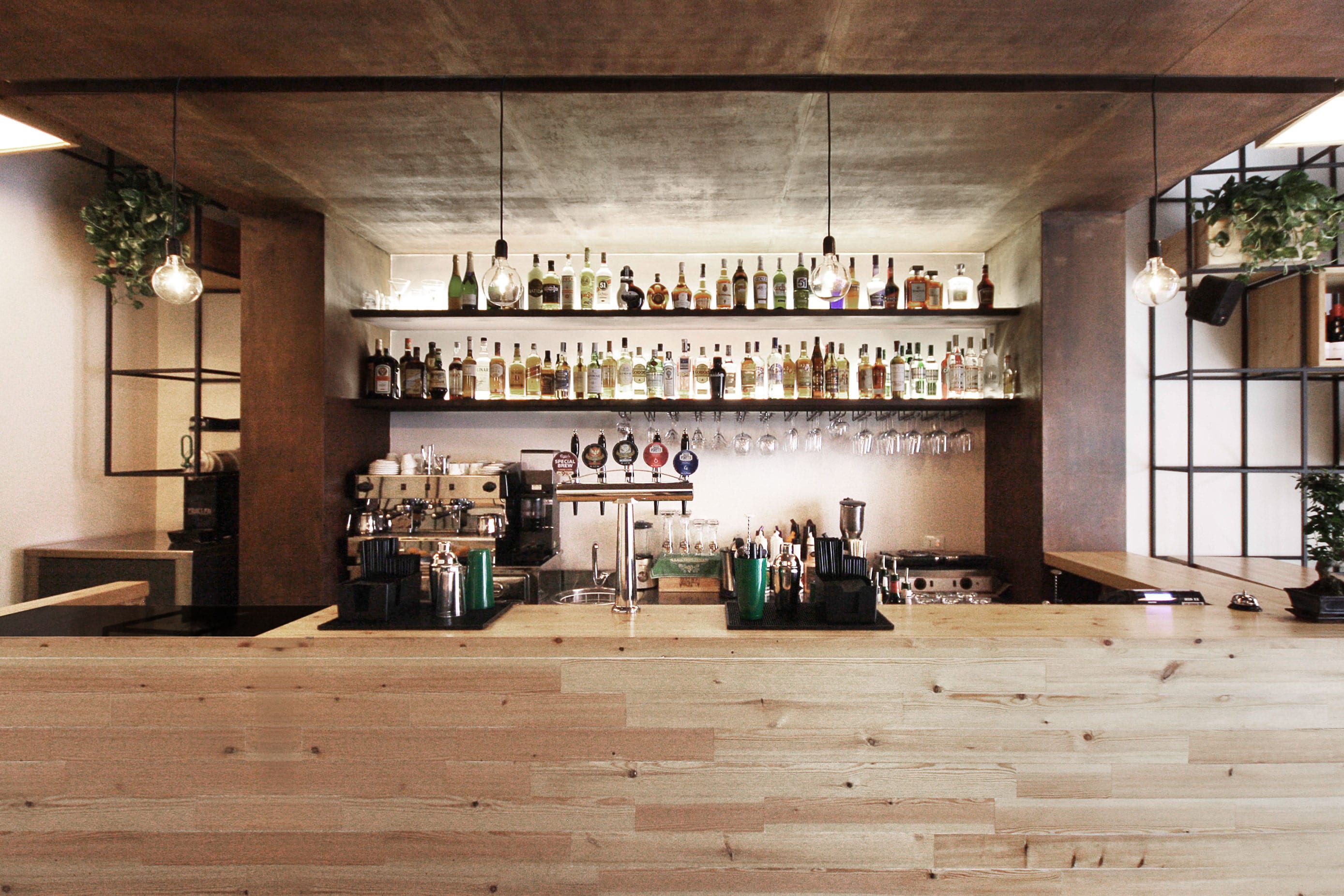 Geometrically essential furnishings guarantee an attractive flexibility and a visual continuity of the space. They can easily change position within the metal structure, allowing different configurations depending on use.
The project is characterized by the use of few materials: warm wood in the daytime spaces and corten iron in areas related to night activities. Structures in black iron and suspended glass complete the project. Choosing a glass floor raised on iron feet, allowed to keep the original marble flooring intact, enhanced by the LED lighting below.
This gimmick avoided also architectural barriers.
COMPANY: Senatore Carmelo
BLACKSMITH: S.G. Metallica di Sciortino Giuseppe
EQUIPMENT : Barrale Arredamenti
COVER: Iron Corten
FLOOR: Iron Corten, vetro
LIGHTING: Accademia Centro di illuminotecnica
PHOTO: Studio Didea