The park house is a unique and contemporary space that exclusively "hears" the sounds of the flora and fauna of the park it overlooks and enhances its strong visual relationship.
The apartment is located on a high floor of a building belonging to a prestigious residence, overlooks Favorita Park, a place with a very high value because it is inside the city but immersed in the greenery and silence of nature.
A warm, welcoming environment that reflects the great feeling of peace already strongly conferred by the natural context in which it fits. In harmony with the panoramic view of the expanse of greenery as far as the eye can see and the disruptive presence of Monte Pellegrino, an attempt is made within the designed space to create visuals marked by clean, rational lines but balanced with warm, muted tones.
One block, which strongly characterizes the design concept, acts as a reference element for the wall coverings and furniture throughout the living area, except for the kitchen, which deliberately stands out to act as a "green" counterfield to the "natural picture," as if to somehow mirror it by enhancing its value.
The design moodboard is characterized by mostly natural materials, in the desire to bring the surrounding nature into the designed space as much as possible, and thus the great protagonist is the wood in the floor and wall coverings and the use of warm tones and from the adjacent park and mountain colors in the kitchen finishes and in the bathroom wall and floor coverings, while dark glass in the bedroom and in some bathroom details lends elegance to the private spaces.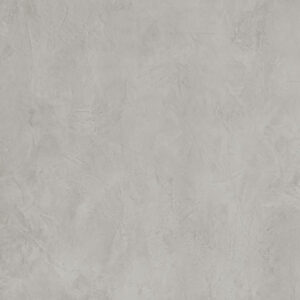 In the sleeping area, the elegance of the glass window with black aluminum profiles that divides the master bedroom from the walk-in closet stands out, characterized by a fixed portion in gray etched glass and two side sliding doors in gray glass, which hint at the presence of clothes illuminated by a light that is also soft and sophisticated here.
Company construction: EdilVipa di Vincenzo Patti
Carpenter: Bonaccorso Arredamenti
Windows: Gold Group Parisi
Climate system: ECO ENER SOL – ING. Baldassare Bua
Materials: Legno rovere naturale / Resina Warm Grey / Laccato argilla / Laccato bianco caldo / Vetro grigio
Floor and covering : Parquet Berti / Cementoresina Kerakoll Design House
Coatings: Patina Kerakoll Design House / Rovere naturale / Laccato bianco
Suppliers: Bulthaup Palermo / Chiarenza / Gervasi Arredi
Fornitures: Bulthaup / rimadesio / Carl Hansen & Søn / Hay / Twils / Treku / Pianca
Bathrooms forniture: Rexa design / Cristina rubinetterie / Makro / MOAB80 / Tubes / Vitra
Lighting: Deltalight / Marset / Davide Groppi / Flos / Menu
Photo: ©Focale – fotografie di architettura