A tailor's shop in the Porta Romana area is transformed into 'Muddica', a bistro with an informal atmosphere where guests can taste and buy Sicilian gastronomic excellences.
Press:
AN Magazine | n°133
Wohnrevue | n°06
MODULØR | n°06
Despite the small size of the room, client's requests for a double role space were interpreted by creating two horizontal bands: the lower part dedicated to tasting and the upper part to display products on shelves.
The entrance is defined by a large wooden and iron counter; on the opposite side, three small tables with wheels slide along an iron track. A series of high stools in black iron and wood complete this first environment, dedicated to quick drinks.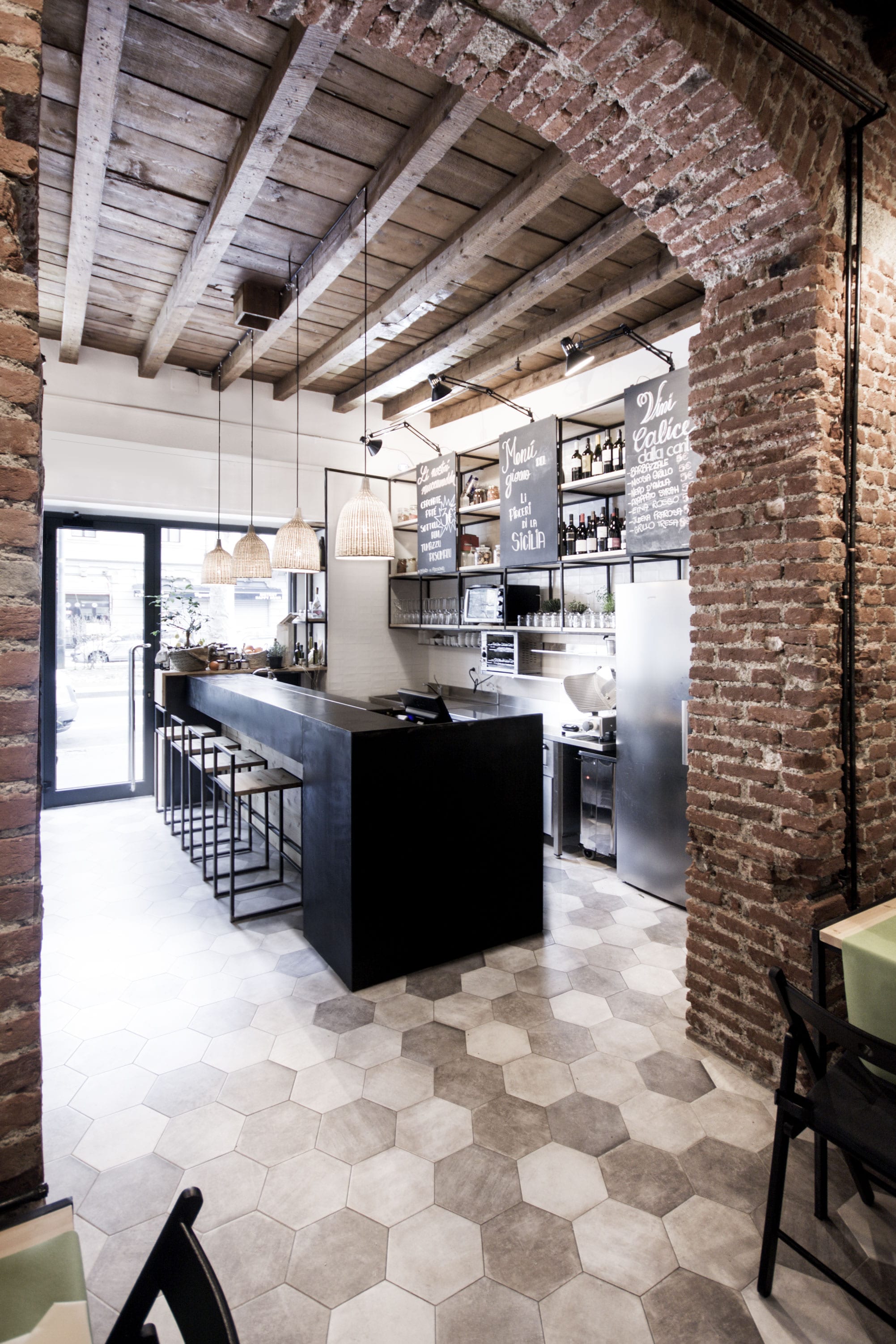 Chromatic contrasts characterize the finishes: the floor in all the spaces is made with hexagonal gray stoneware tiles. On the back counter wall, white vintage tiles give continuity to the light walls of the room and emphasize the black of the iron shelves. The latter also act as a support for orientable lamps applied in different points.
The environment is characterized by the use of the two predominant materials, wood and iron, which also meet in the furnishings – chairs and tables – tailor made by Sicilian artisans.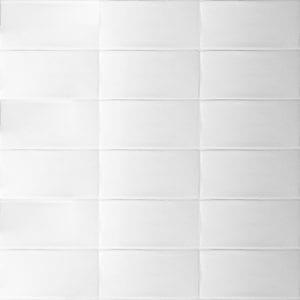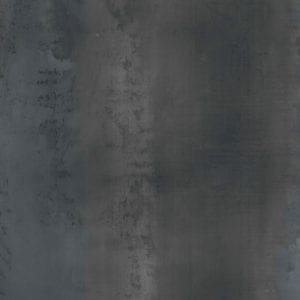 The original wooden ceilings and a load-bearing wall in red bricks emerged during the renovation works and have been kept in sight.
The red bricks wall hosts the arch to access the next room, reserved for dinner.
COMPANY: Impresa Edile DSTre S.r.l.
CARPENTER: Piero Maltese
BLACKSMITH: Francesco La Rosa
EQUIPMENT: Rosso S.a.s. – M.F. Mondial Forni
COVER: Legno Pino di Svezia
FLOOR: Gres Gruppo BEA S.r.l.
LIGHTING: Accademia centro di illuminotecnica
PHOTO: studio didea