The new headquarters of the financial consulting firm is located on the tenth floor of a modern building near Piazza Duomo in Milan.
Cliente:
Lipari Consulting & Co.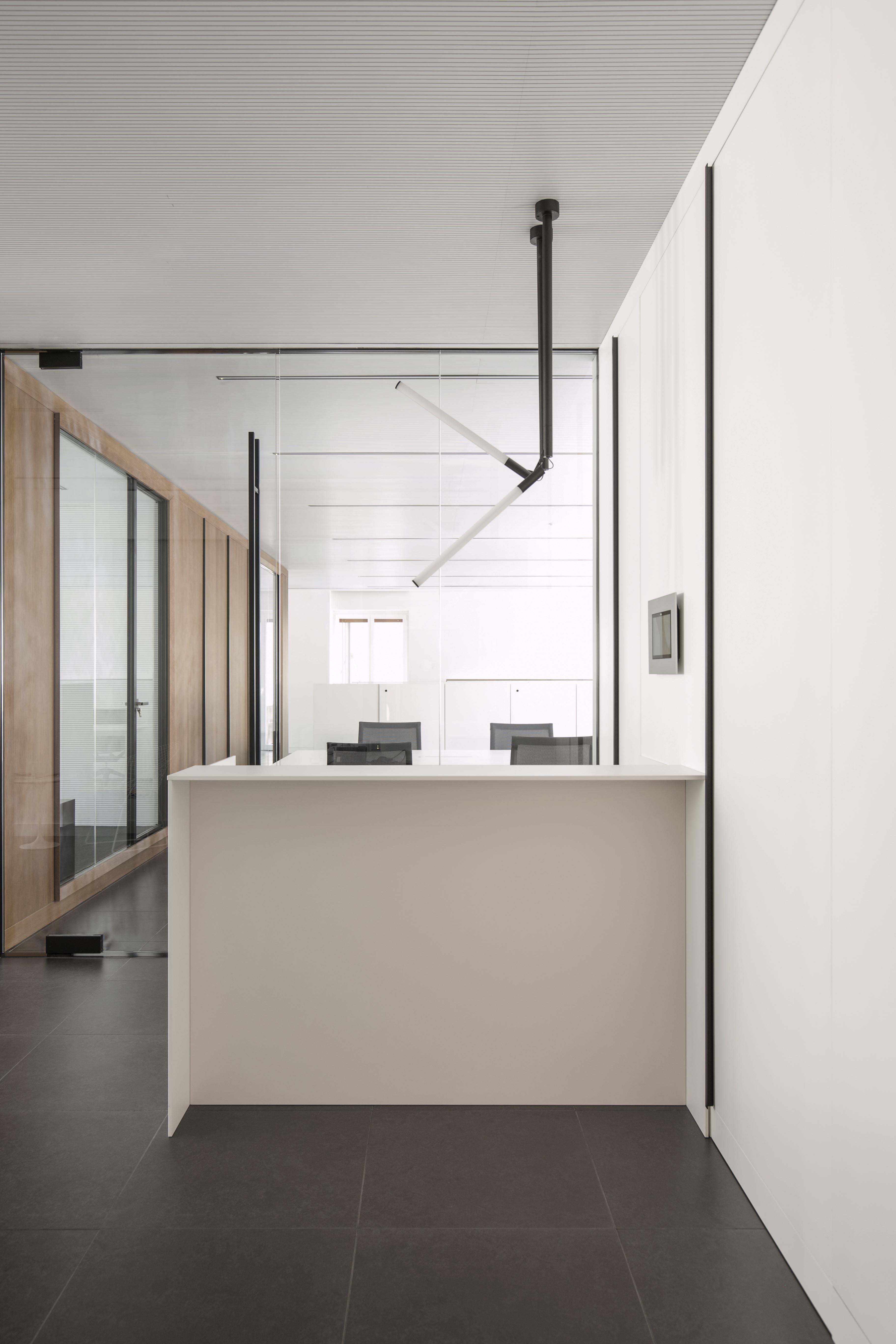 An upgrading and interior design project for the new space of the Milanese company, made up of young professionals. A project that underlines a new identity.
A dynamic environment, a large open space occupied in the center by a wooden structure that hides the pillars and crosses the entire space longitudinally, from the entrance to the large meeting room.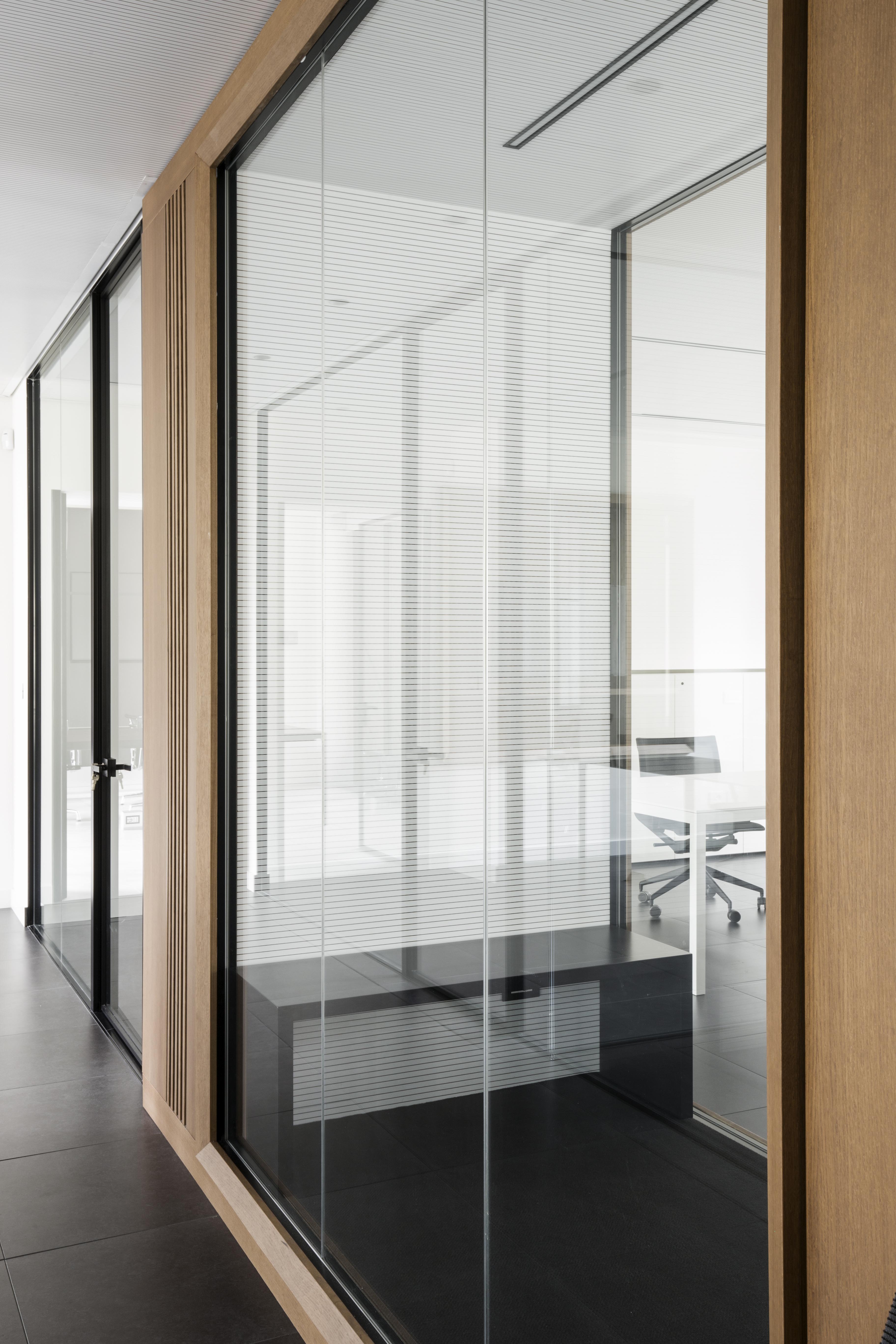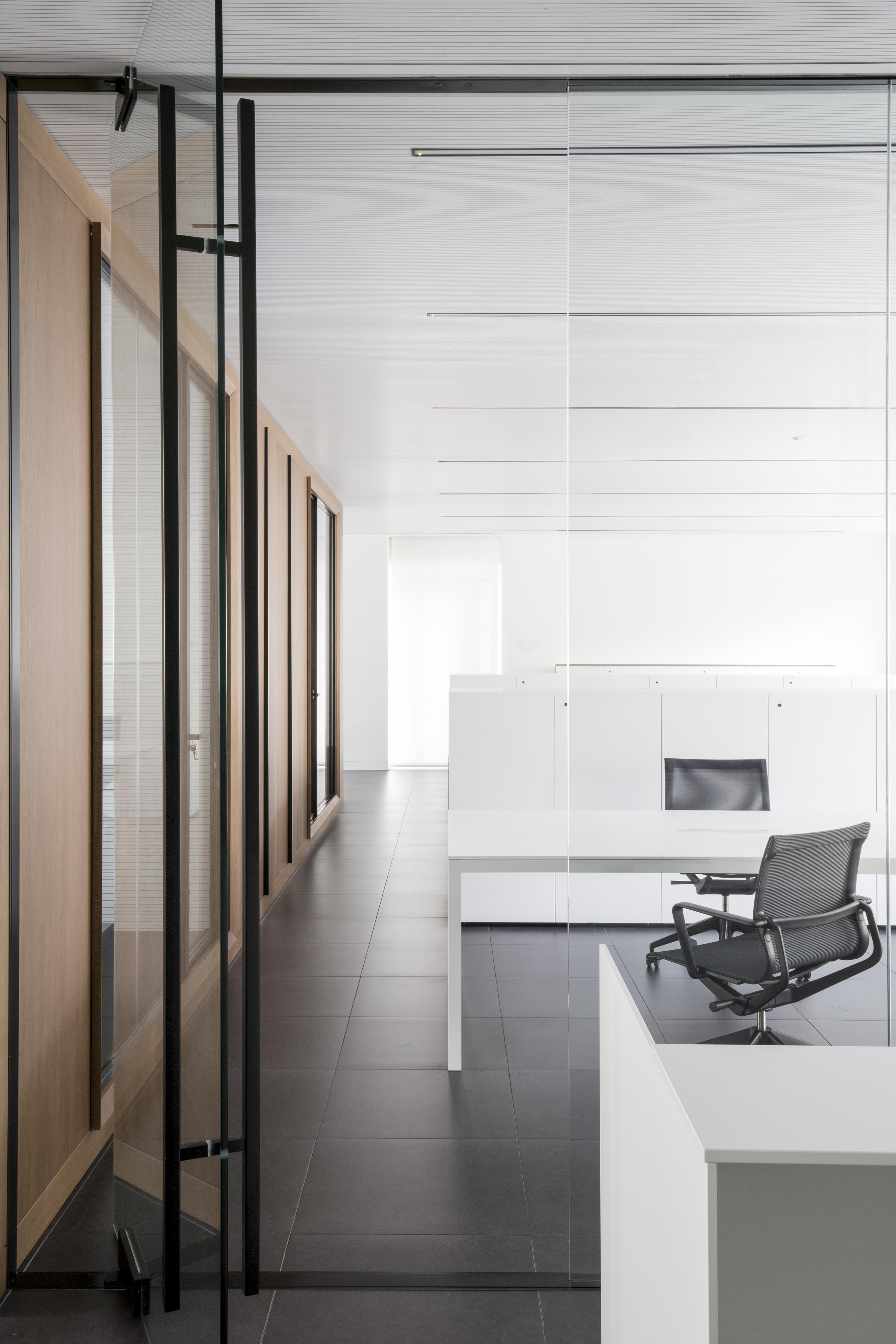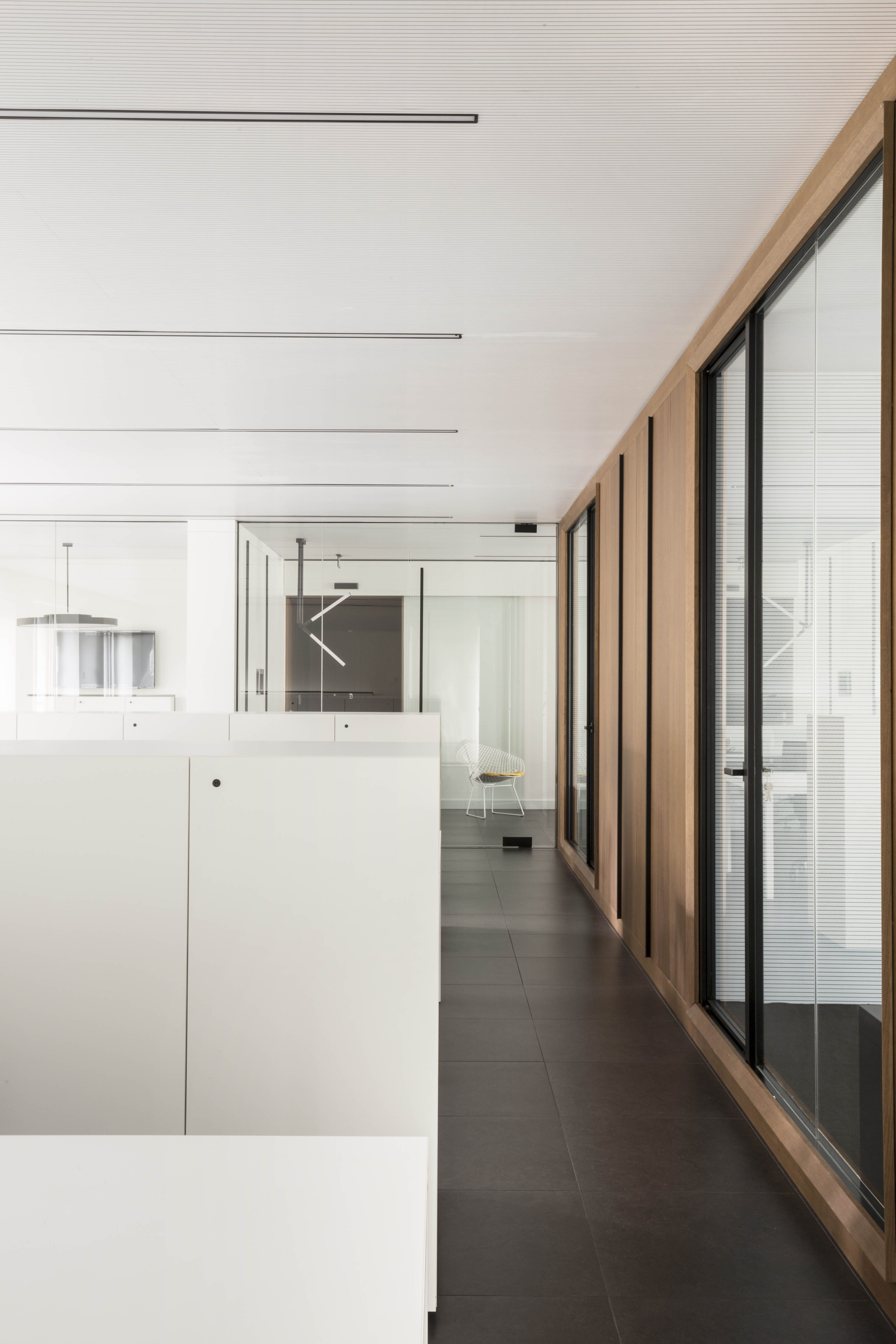 The tobacco oak structure acts as a division element of different environments: an operations room with about thirty workstations, five rooms that hold two executive rooms, a training room, a recruiting room and a meeting room.
A contemporary setting, characterized by the use of few selected elements that define the colors and emphasize the entire project minimalism. Tobacco oak for the entrance covering and for wood structure; black and white lacquered wood for the surfaces; flush bottom and top transparent glass, to separate the spaces, and enhance natural brightness. The office is equipped with a well-integrated home automation system that manages lights, temperature and solar shading.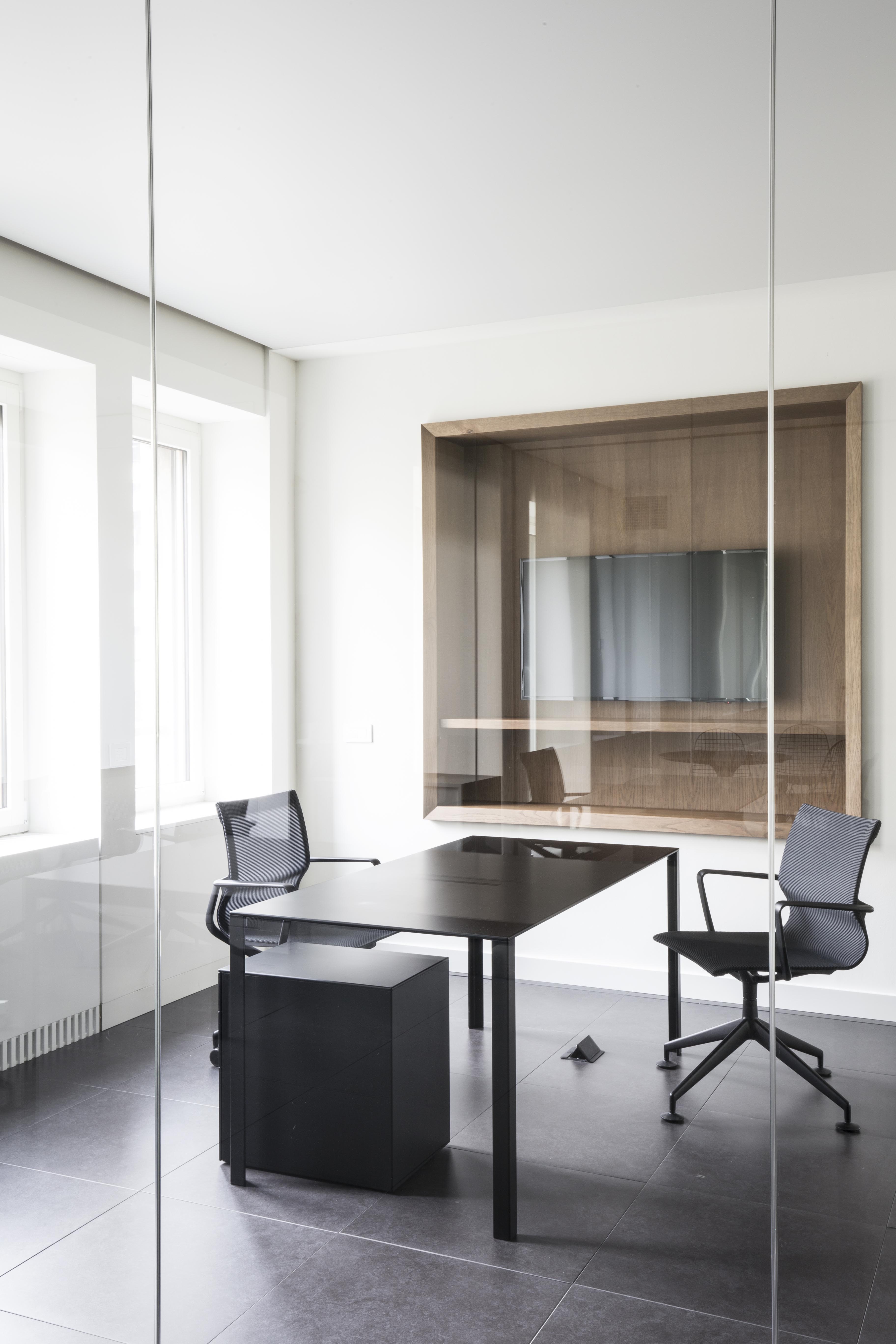 Company: Respedil S.r.l.
Carpenter: Bonaccorso Arredamenti
Lighting: DeltaLight, Barrisol
LIGHTING ENGINEERING PROJECT: CAST – Consulting Agency Service Team
AIR CONDITIONING: Daikin
MATERIALS: Legno rovere tabacco / legno laccato bianco / vetro / metallo nero
FLOORING: Pavimento flottante in gres
HOME AUTOMATION: Vimar
SUPPLY: Chiarenza Store
KITCHEN: Bulthaup
KITCHEN SUPPLY: Bulthaup Palermo
FURNITURE: Vitra, Rimadesio, Knoll, Unifor, Porro, Grisser
INSULATING SYSTEM: Fantoni
GLASS WALLS: Falmar
PHOTO: Focale ©