In accordance with our elegant client's requirements, the project was designed to renew the home's image, conferring luminosity and refinement.
Press:
I Love Sicilia | n°145
Traumhaus | n°2
The main principle of the design meant the total demolition of the existing partitions and the redistribution of space to maximise the light running transversely throughout the living area and kitchen while avoiding any sort of barrier.
Beyond the entrance hall there is a large open plan kitchen to the left and the living and dining room to the right. The kitchen may be concealed – if required – by a large smoked glass sliding door. A second smoked glass sliding door separates the living area from the sleeping area.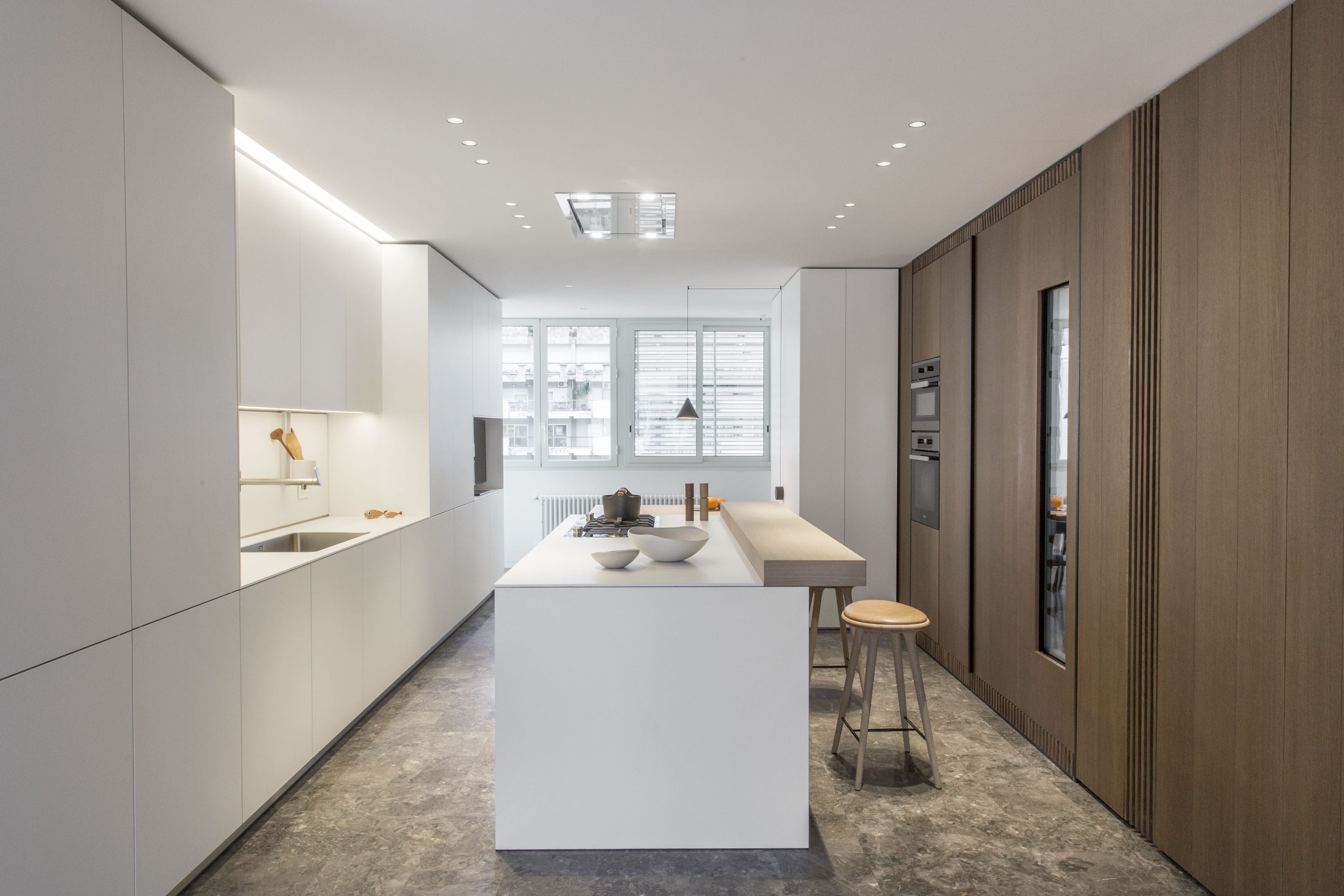 Almost all the furniture was custom-made by local craftsmen. The bathrooms have been covered in wooden boiserie. The first boiserie extends from the kitchen pillars, across the dining area reaching the study, encompassing the utility room and guest bathroom. The second set of boiserie extends from the wardrobe in the study, then onto the corridor and bedroom, covering the walk-in wardrobe and master bathroom walls.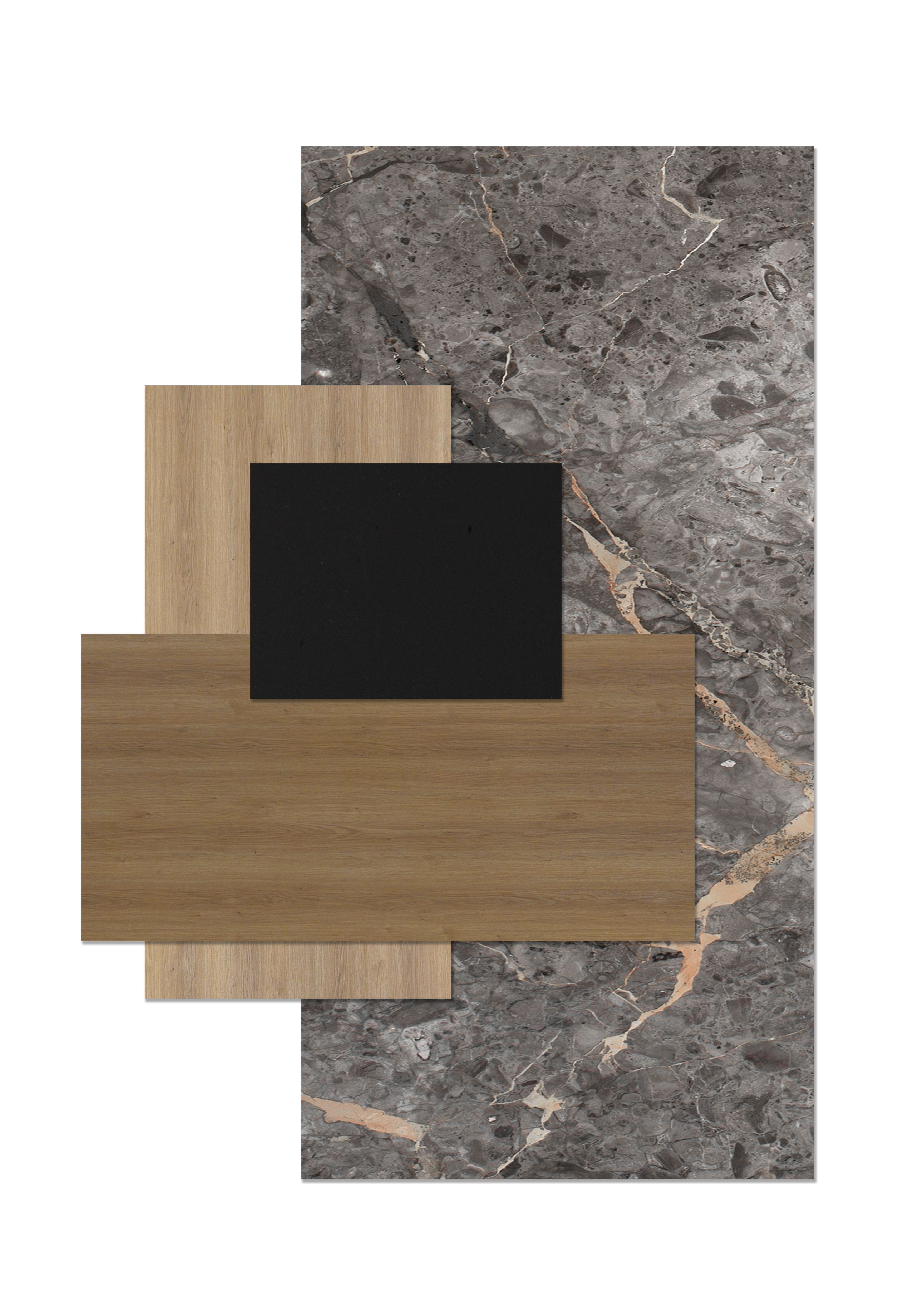 A palette of beige and brown hues is to be seen in: the oak parquet floors throughout the living room and bedrooms, while Billiemi marble was chosen for the kitchen and some inserts. Tobacco oak was used for both the custom-made furniture and wood panelling. In contrast to the background are the white elements of the kitchen and guest bathroom, as well as the black wall in the study. Neutral epoxy resin was used for the guest bathroom, master bathroom and laundry room following minimalist lines. Attention to craftsmanship and detail distinguishes the project. From the handles on the sliding doors to the boiserie on the bathroom walls, to the black listel wall in the study: all have been custom designed. They, together with the bespoke elements, provide material cohesiveness and identity to the designed space.
CONSTRUCTION COMPANY: Edilsama S.r.l.
CARPENTER : Wood Farm di Nunzio Bonaccorso
ELECTRICAL SYSTEM: Sama Impianti S.r.l.
DOMOTIC SYSTEM : Vimar By-me
LIGHTING: Delta Light, Flos
COVER : Kerakoll Design House
FLOOR : CP Parquet
MARBLE : Industria Lo Bianco Marmi
FURNITURE : Bulthaup Palermo, Chiarenza Store, Nicoletti
PHOTO : Serena Eller