A contemporary reinterpretation of an old apartment in the heart of Palermo.
The interiors have been reorganised so as to maximise space enhancing the living areas. The apartment is laid out around a central axis from the front door, clearly dividing the living area from the sleeping area. The pillars support the built-in furniture in the living area, including the wardrobe, a foldaway workspace and shelving for the dining area. The anteroom has been reduced to a minimum and the closets have been integrated into the custom-made furniture.
The detailed and meticulous design matched our clients' taste and needs to perfection despite the limited space available.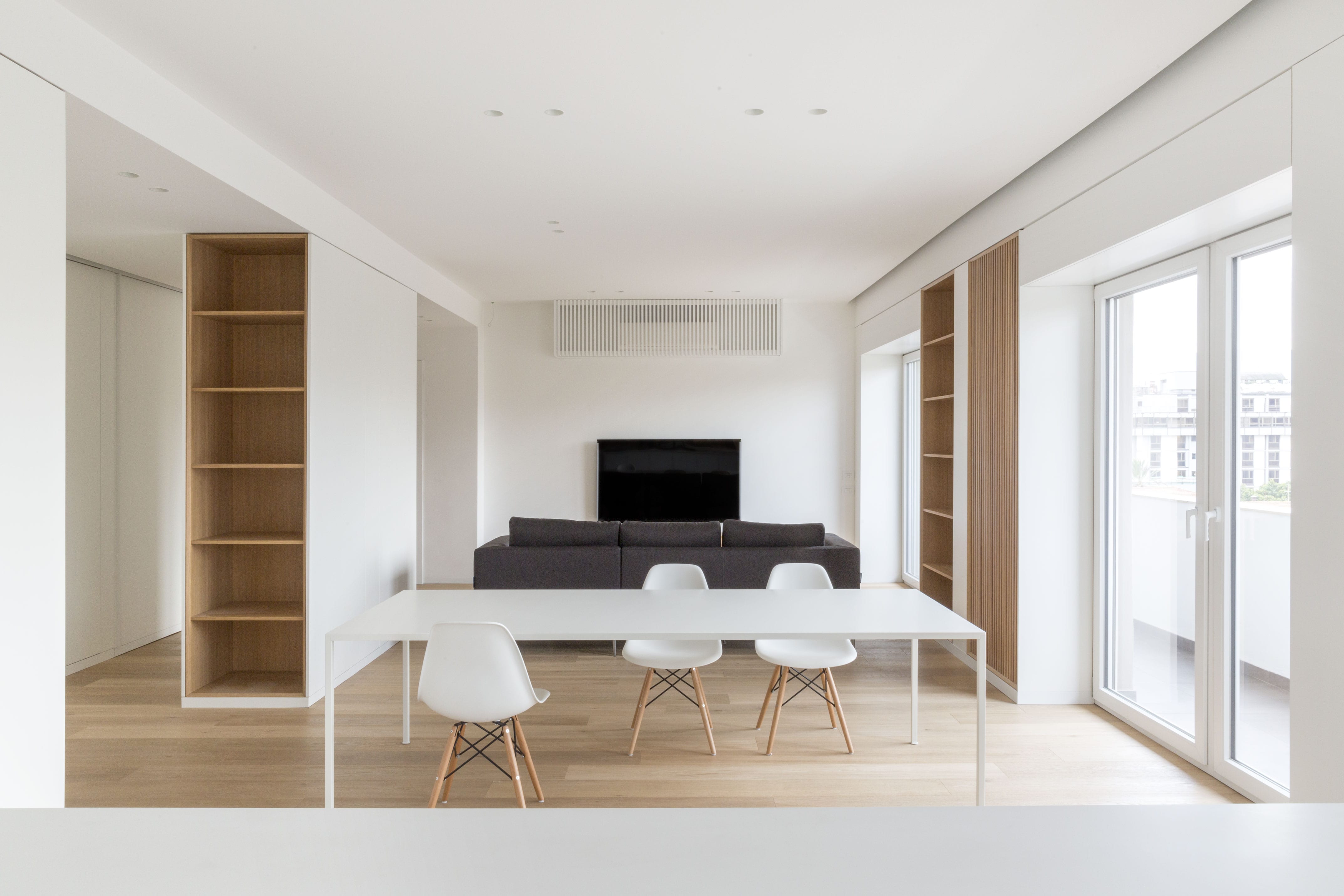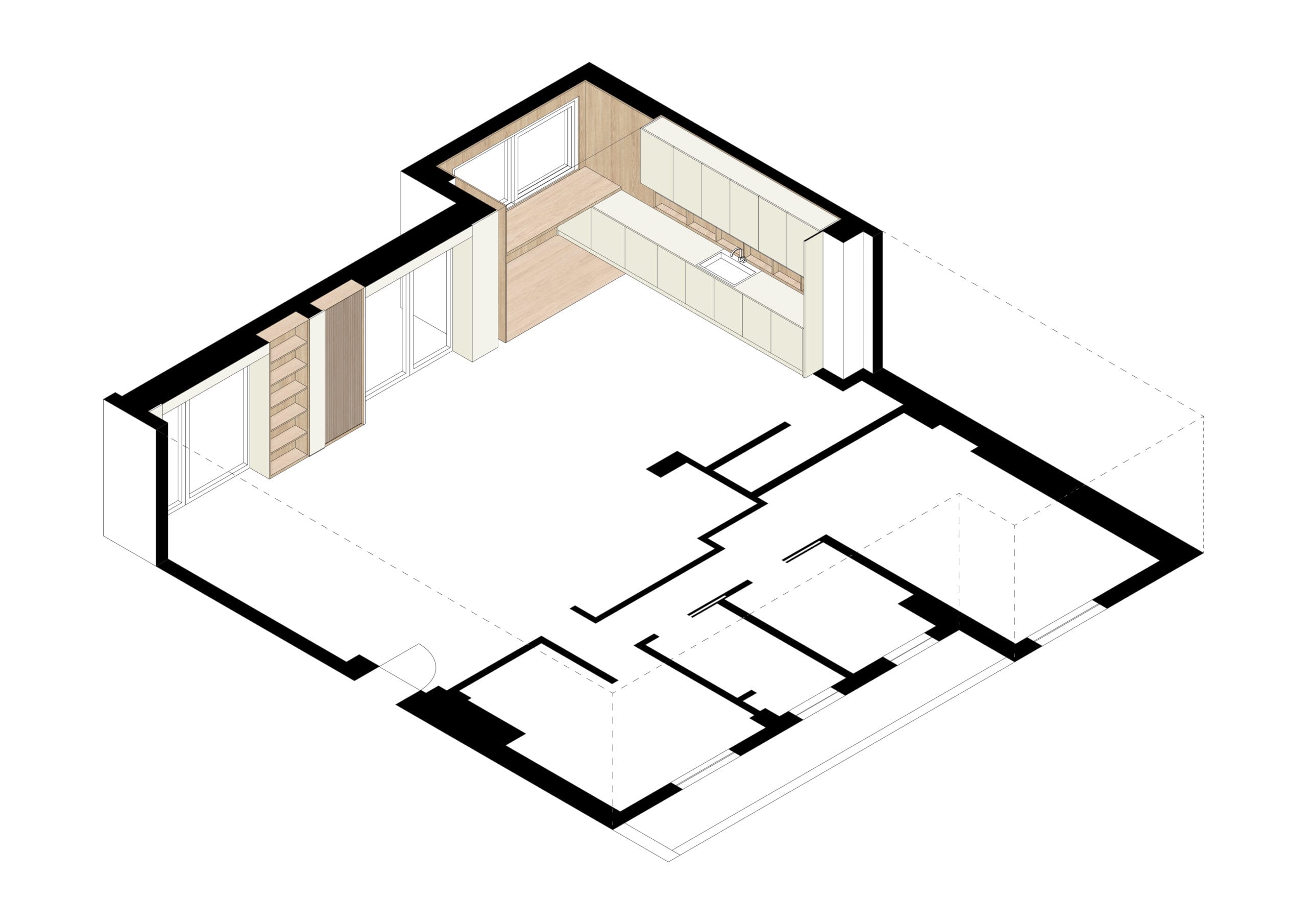 SEAMLESS VISUAL PERCEPTION
The living area has large openings towards the gardens; the view can now be appreciated from different angles throughout the kitchen and dining area – divided by a transparent glass partition – and framed by the oak niche in the kitchen. The niche shelving and the combination of white and oak surfaces are common throughout all the rooms, providing seamless visual perception to this minimalist and sophisticated apartment.
The large white surfaces of the built-in cupboards and kitchen units reflect and enhance natural light. The interior of the shelves is made of soaped oak, having warm tones it creates a cosy atmosphere. The bathroom is coated in grey epoxy resin.
The sixth-floor apartment possesses an excellent exposure to light and a breath-taking view of one of the historical gardens in the city of Palermo. Such features brought about the idea of renovating the interiors in such a way as to create an atmosphere enhancing both the quality and context of the apartment.
CONSTRUCTION COMPANY: Edilfra S.r.l.
CARPENTER: Bonaccorso Arredamenti Nunzio Bonaccorso
FURNITURE SUPPLIER: Chiarenza Store
GLASSES: Gaetano Alioto vetreria
MATERIALS: Legno rovere sapone / Laccato bianco opaco / Resina / Lapitek bianco puro
FLOOR : Parquet / Resina Kerakoll Design
MARBLES:  Industria Lo Bianco Marmi
LIGHTING: LID Design
FURNITURE COMPANIES:  Rimadesio, Desalto, Bora, Flos, Zucchetti, Tubes
PHOTO: Serena Eller©