The new Bulthaup showroom is born in one of the most elegant streets of Palermo. Customer's request was an exhibition space for the b1, b2 and b3 Bulthaup systems, conceived as a living room and a reflection of the aesthetics of the brand: minimal and elegant but informal.
Cliente:
bulthaup Palermo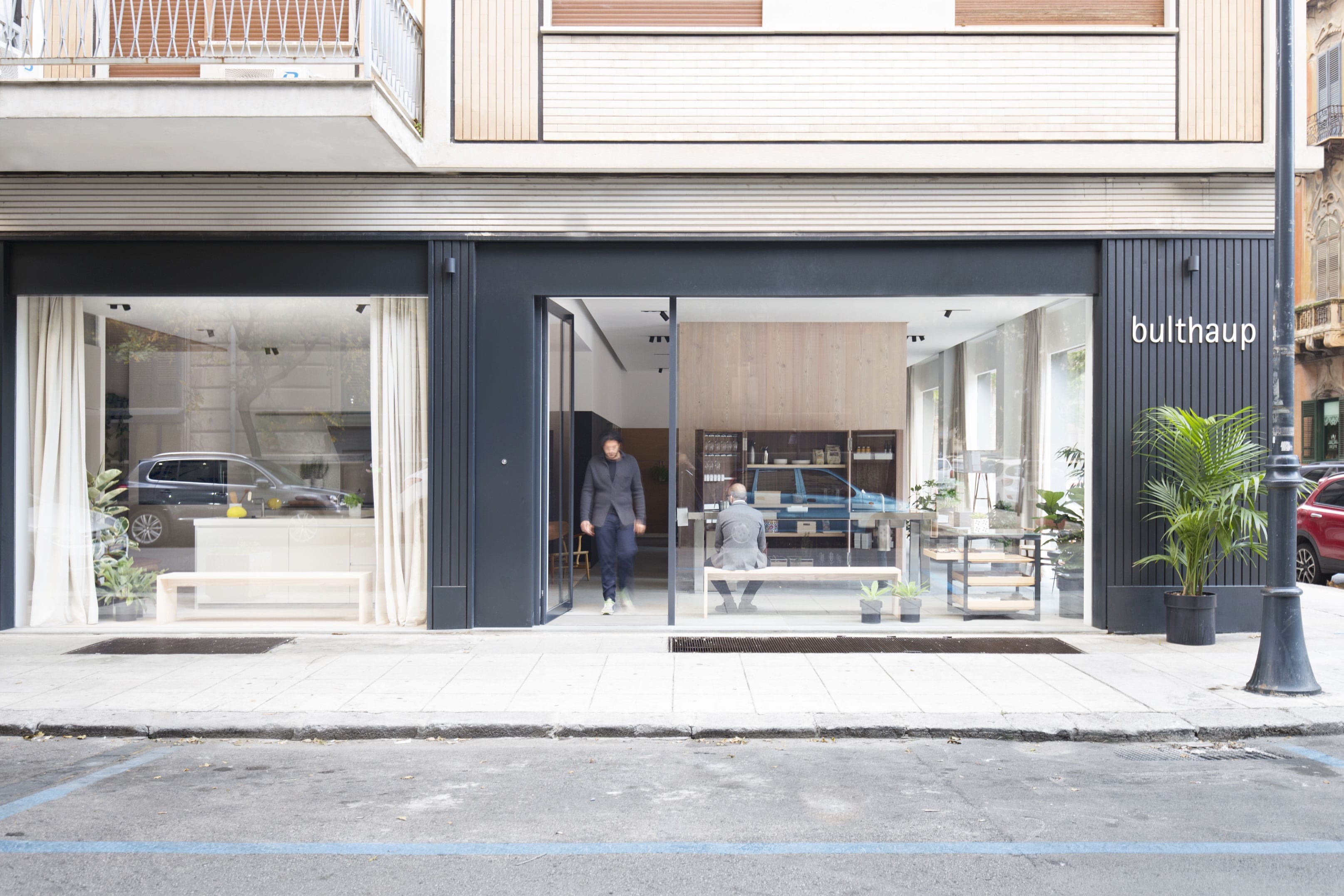 The space covers an area of 140 square meters. A continuous display area integrates Bulthaup systems into the space, and outlines different scenarios for three different types of kitchen that the company offers: B1, B2, B3.
An exposed concrete pillar and an obsolete metal air shaft, recall an industrial scenario which acts as backdrop to the kitchens.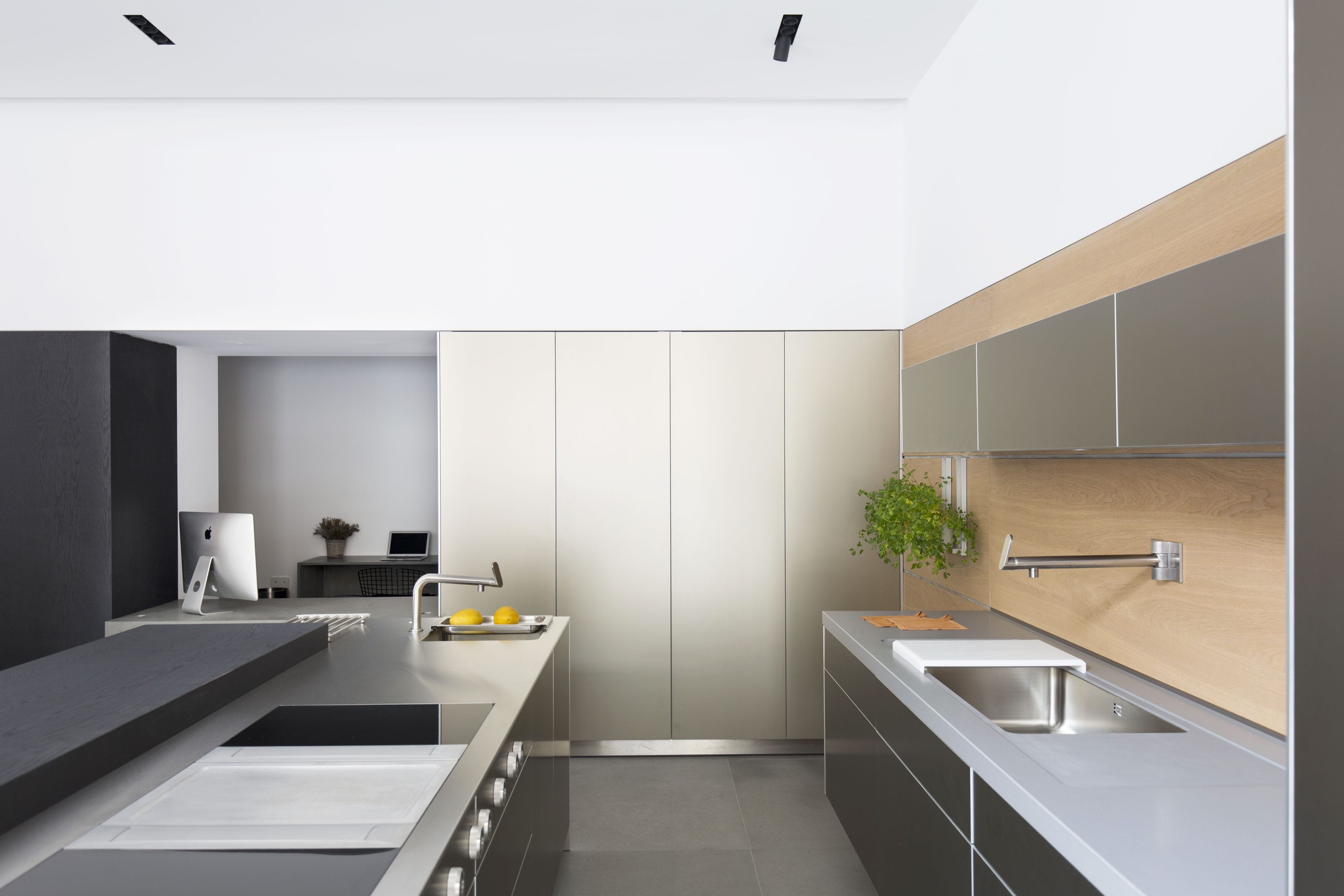 Large curtains reveal the different domestic environments and are the only filter between indoor and outdoor, in front of the large windows.
The materials used: the naturaless of pietra serena and solid Douglas wood panels, together with lighting (2700 k) and beige curtains give to the space a comfortable and enveloping atmosphere.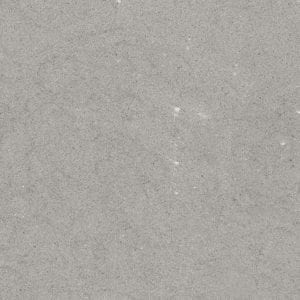 Despite the material diversification of horizontal and vertical surfaces sets up different environments, the employment of warm material gives a total homogeneity.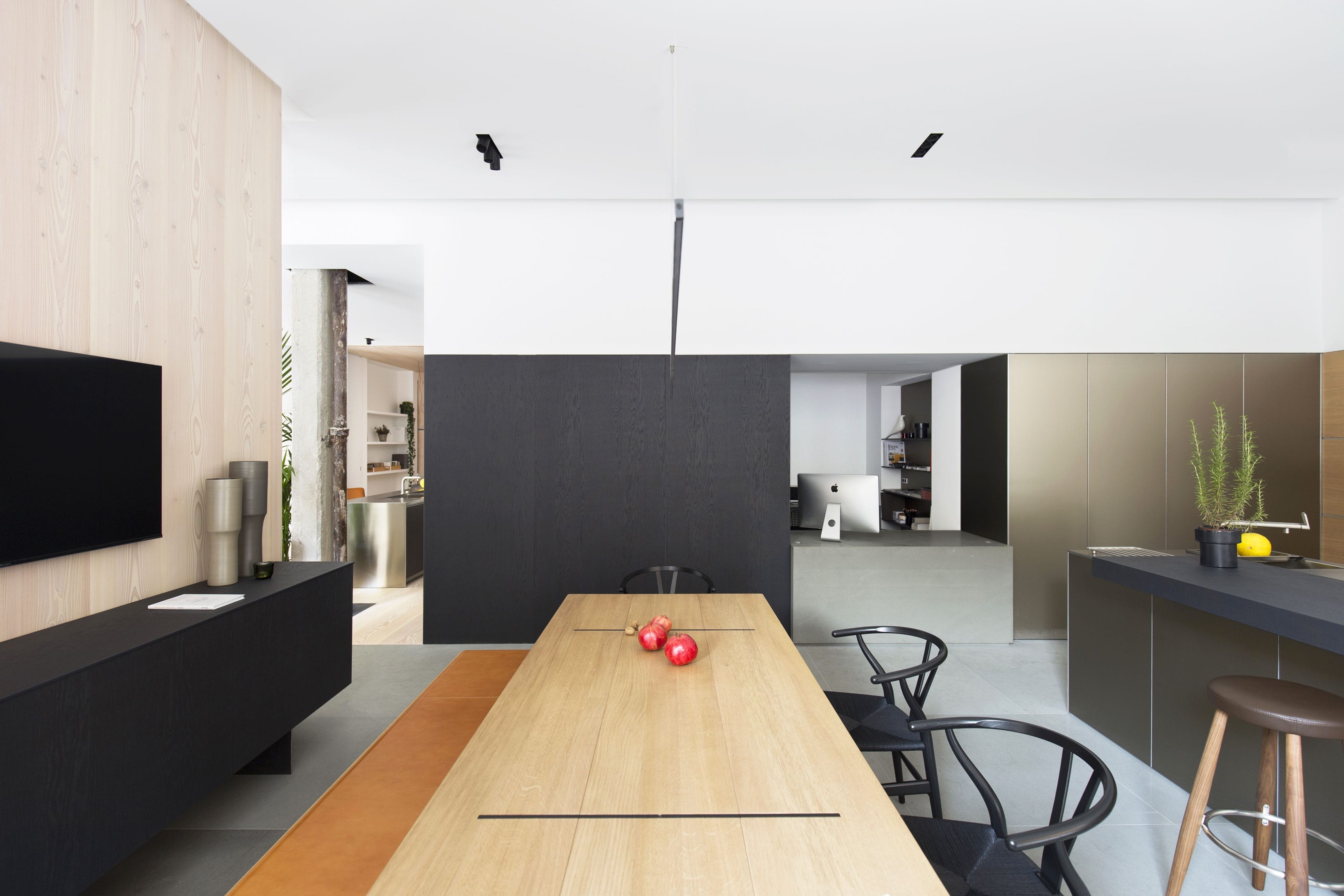 COMPANY: TRIATON S.R.L.
CARPENTER: WOOD FARM DI NUNZIO BONACCORSO
PLANTS: MONTALTO IMPIANTI
LIGHTING: DELTA LIGHT
COVERING: DOUGLAS WOOD, PIETRA SERENA
INSTALLER: GIOVANNI BENINATI
CURTAINS: CUCCI' TAPPETI E TESSUTI