The new La Brace food experience restaurants was created in the arches of an old garage near the port of Palermo, with a style that mixes industrial and minimalist.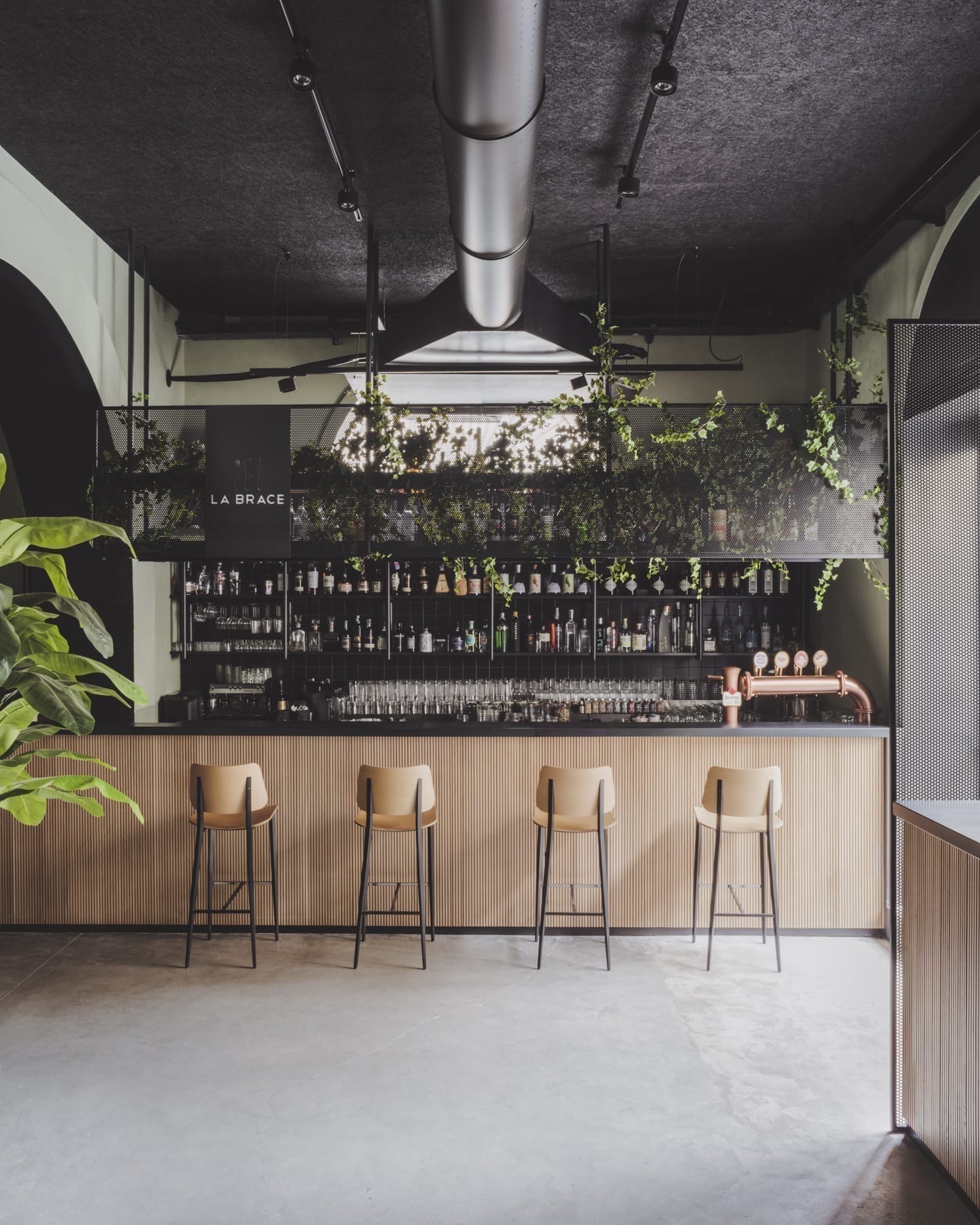 The design concept is based on the desire to create an industrial environment that is warm and welcoming but at the same time balanced and elegant.
Conceptually, the interior space can be divided into a lower part characterised by warm, elegant materials, dominated by natural oak wood and the dark sage band used as a "facing", while the upper part is characterised by the presence of light colours contrasting with the matt black of the natural iron bands covering the arches.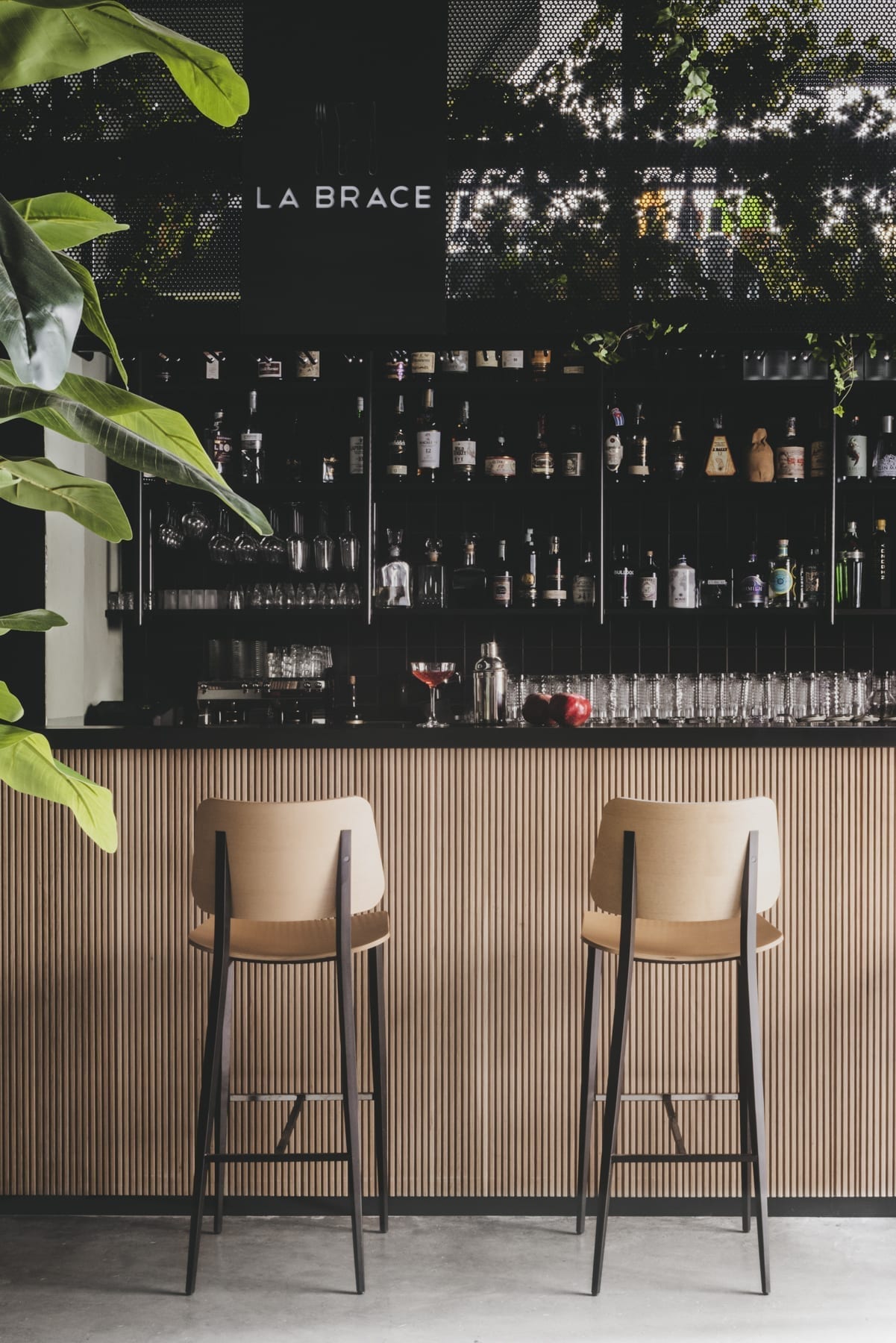 The iron-clad arches were completed by matt black metal grids containing the dining room tables, which become plant pots and shelves when needed. The arches on the wall were designed as a scenographic backdrop, again covered in iron to serve as containers for plants.
The materials used are: plastered cladding for the walls in shades of sage, natural oak wood for the furnishings, grating and matt black natural iron for the arch coverings and other furnishings.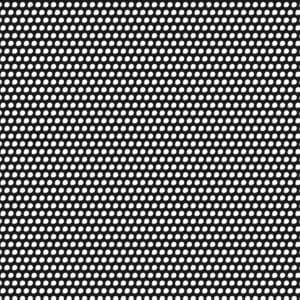 The sage-green tones of the enclosure are accentuated by the plants present throughout the space, which together create a harmonious and welcoming environment.
COMPANY: Heatcool Service Palermo
CARPENTER: Arte in legno Palermo
BLACKSMITH: Aiello Arredi
LIGHTING: LineaLight, Vesoi, Flos, Wever & Ducrè
EQUIPMENTS SUPPLIERS: Tevere arredo negozi
MATERIALI: OAK WOOD / NATURAL IRON / BATTUTO CEMENTIZIO / VULCANIC MARBLE
FLOOR: ORIGINAL BEATEN CONCRETE
COVER: IRON / INTONCO / MARAZZI SISTEMC BLACK
MARBLES: Industria Lo Bianco Marmi
SOUNDPROOFING SYSTEM: Masacoustics
SUPPLIERS: L/C 14
FURNITURES: Sedie MIDJ Joe S L CU – Sgabello Joe H75 M LG
GLASSES: Gaetano Alioto Vetreria
ASPIRATION SYSTEM: D'Arpa impianti di aspirazione
PLANTS: Vivai di Lo Verso Federico