ARCHDAILY | PRIOR ECCLESIA – OFFICE RENOVATION 2023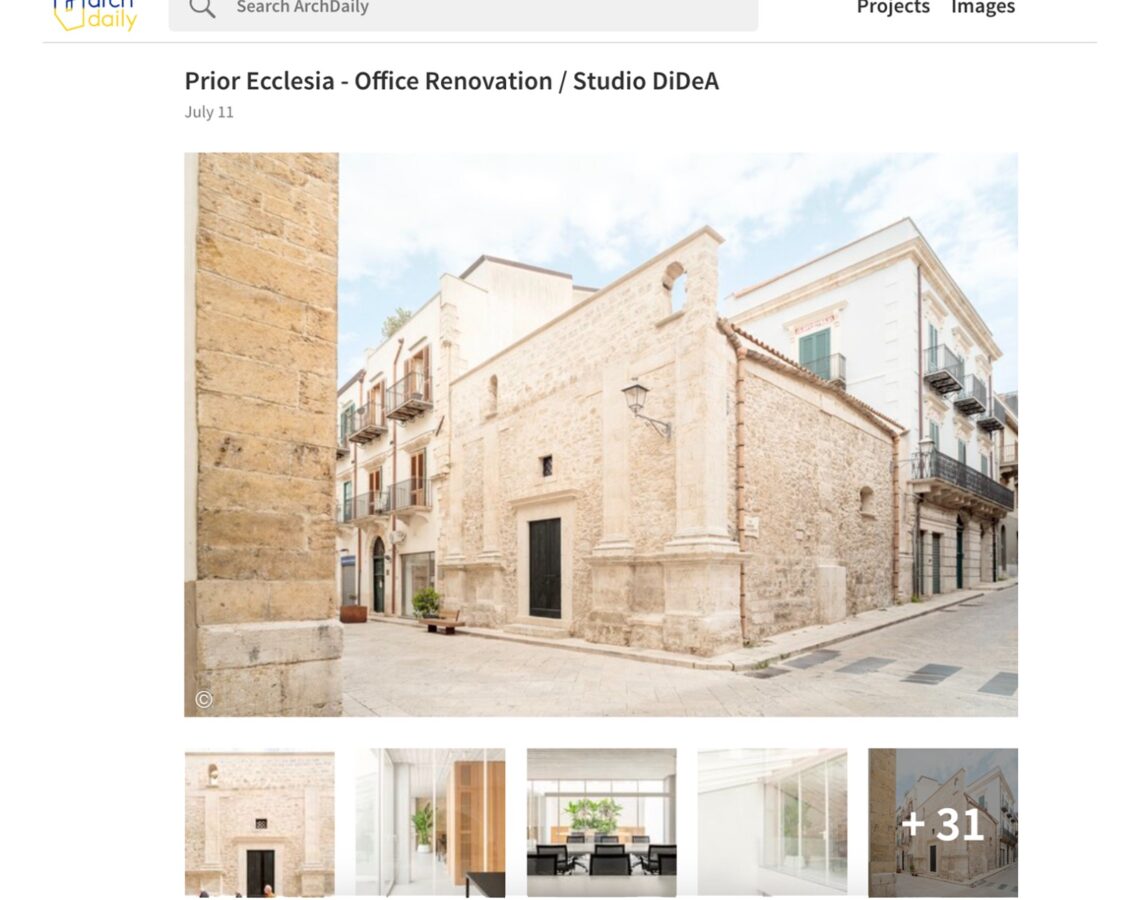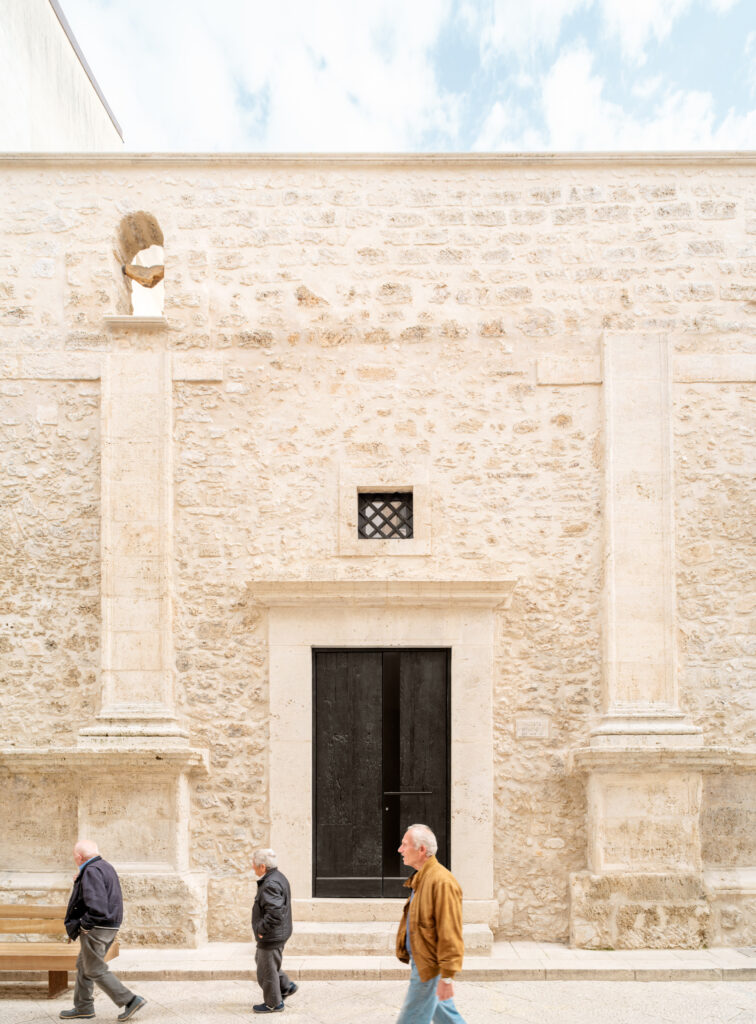 PRIOR ECCLESIA | OFFICE RENOVATION
Archdaily celebrates our latest project with an article written by Paula Pintos.
Nestled within the enchanting confines of Alcamo's historic center, resides a true architectural treasure with a venerable past. The timeworn walls of a 16th-century church, now deconsecrated, have given birth to a remarkable renovation endeavor that skillfully showcases and reinterprets its historical essence in an avant-garde manner. The culmination of our efforts yielded a harmonious fusion of history and modernity, where luminosity permeates every recess, cultivating an inviting and vibrant atmosphere. This project stands as a testament to architecture's profound ability to breathe new life into historical spaces, exalting their intrinsic beauty for all to behold.
Conceived within the void, a reinforced concrete framework takes shape, adorned with a central pillar meticulously dividing the floors into four distinct realms. This robust structure serves as the very bedrock on which the metamorphosis of this property is erected.
The challenge presented to our design team by our esteemed client was to fashion this space into a contemporary office, imbued with great natural illumination gracing every corner. In pursuit of this vision, an audacious feat was undertaken – removing one of the ceilings, harnessing the double-height expanse, and introducing a celestial skylight that delicately diffuses light throughout the entire premises. Internally, transparent partitions dominate, allowing the light to dance through, fostering a seamless flow. Moreover, the solid architectural elements have been artfully transformed into functional containers, augmenting their very environment.
Paying homage to the cherished vestiges and memories of this hallowed ground was a pivotal facet of our design philosophy. The juxtaposition of the grand masonry of the ancient church and the contemporary framework sparks a captivating dialogue between bygone eras and the present, ultimately bestowing upon the project a distinctive and captivating ambiance.
Project studio didea architetti associati
Place Alcamo (TP)
Furniture Chiarenza Store
Photo Anna Positano
LINKS