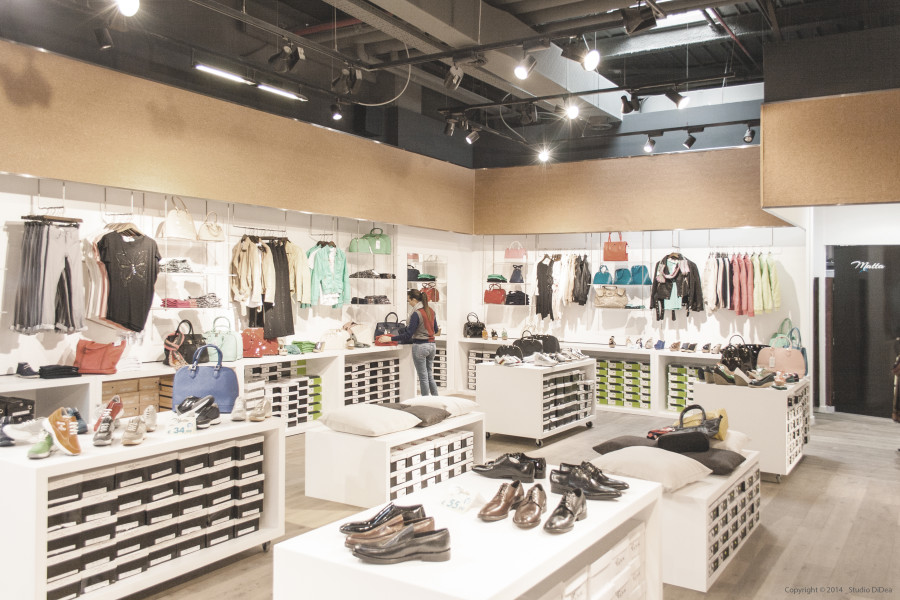 Matta
Matta è un negozio di abbigliamento all'interno del centro commerciale Forum di Palermo.
Il progetto si caratterizza per il contrasto cromatico tra il rivestimento in fogli di sughero della parte superiore della struttura che corre lungo tutto le pareti, le parti metalliche e la parte inferiore in legno bianco.
ENGLISH VERSION
Matta is a store located in Forum Shopping Mall in Palermo.
The main design's feature is the chromatic contrast between the cork sheet coating of the upper part of the structure placed along the walls, the metallic parts hanging from it and the white wooden bottom part.
CREDITI / CREDITS
Tipologia/ Type: boutique, shoes store
Luogo/Place: Palermo, C.C. Forum Palermo
Anno/Year: 2013
Superficie/Surface: 120 mq
Impresa/Contractor: S.G. Metallica di Sciortino Giuseppe
Servizi resi/Services: ristrutturazione, progetto d'interni/ Refurbishment, interior design
Fotografie/Photographs: ©Studio DiDeA