The intervention stems from the transformation of a boutique of 38 square meters distributed in length. The demolition works revealed two frescoed vaults from the end of the nineteenth century.
Press:
YearBook 2 | 2018
TRENDS | n°65
Due to the small surface area and the considerable height of the room, the introduction of a structure was necessary to contain all the services – the counter, the kitchen, as well as the private and public bathrooms.
The structure exploits the space and doesn't interfere with the vaulted ceilings.
The golden rose iron defines the geometry project: covers the counter top and the additional symmetrical support overlooking the showcase. Then it is present in the tubular footrest, in the spherical chandeliers and in the bathroom handles. The seats are in white iron.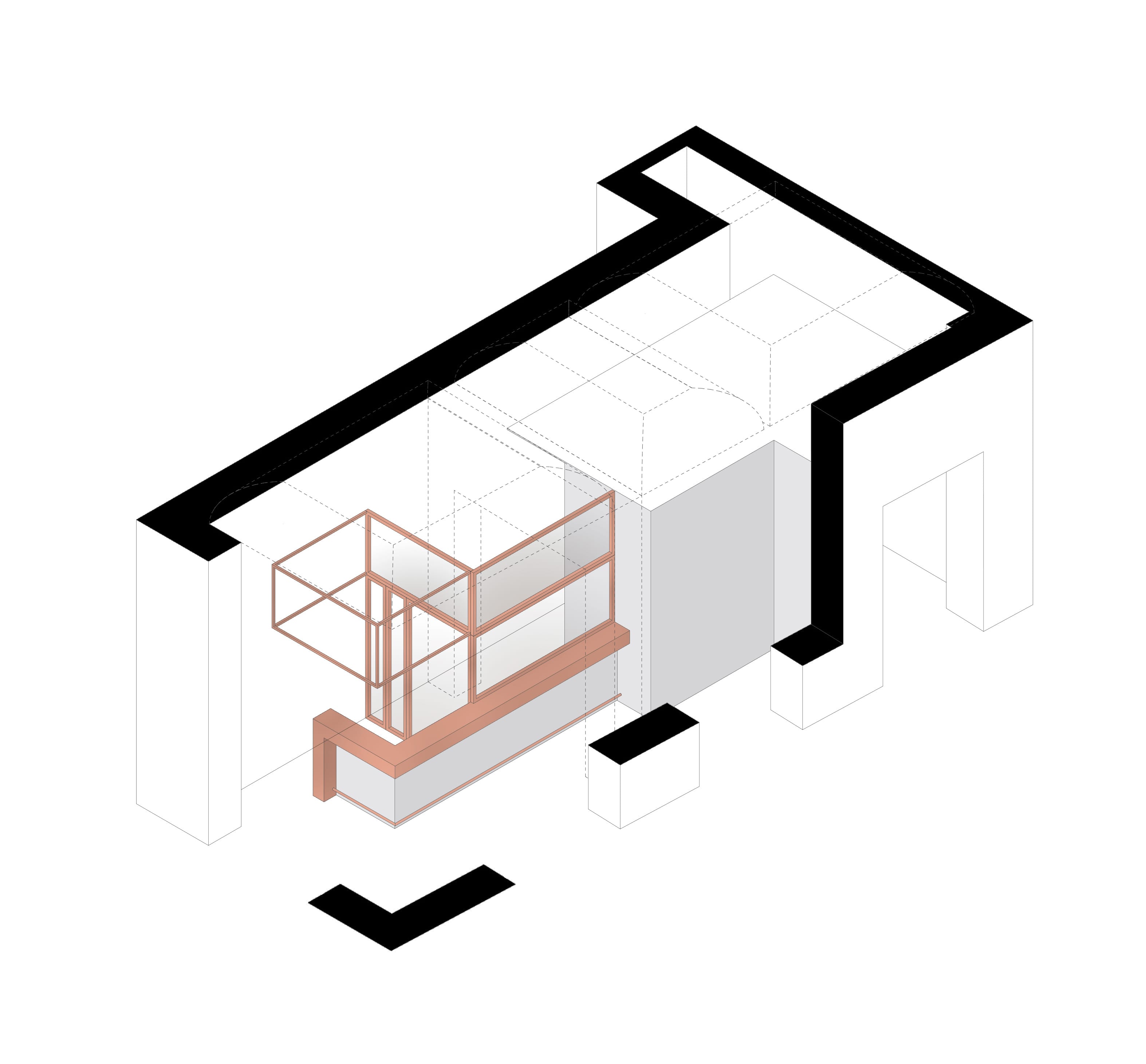 The suspended structure makes the volume light and defines the counter. Above it, there are hanging light bulbs.
The golden rose iron makes warm the environment, and goes well with the grey floor and the wood and white resin cladding.
The elimination of a series of layered false ceilings made it possible to include an unexpected and spectacular element such as the frescoes, which are now perfectly visible and characterize Tritalo.
Company: I.M.I. Impianti S.r.l.
Carpenter: Wood Farm di Nunzio Bonaccorso
Blacksmith: Serramenti Manno Giuseppe
GLASSMAKER: Buscetta S.n.c. di Antonio e Mario Buscetta
LIGHTING: Power Green Led
COVERINGS: Kerakoll Design House WallPaper
FLOORSI: Cotto Greus gres porcellanato
EQUIPMENT: Glovi Group S.r.l.
KITCHEN FURNITURE: F.lli Bellanca Ventilazioni
SUPPLIER: Garden House Palermo