A small take-away pizzeria in the center of Palermo has been converted into a "pokè" sushi place with an exotic atmosphere.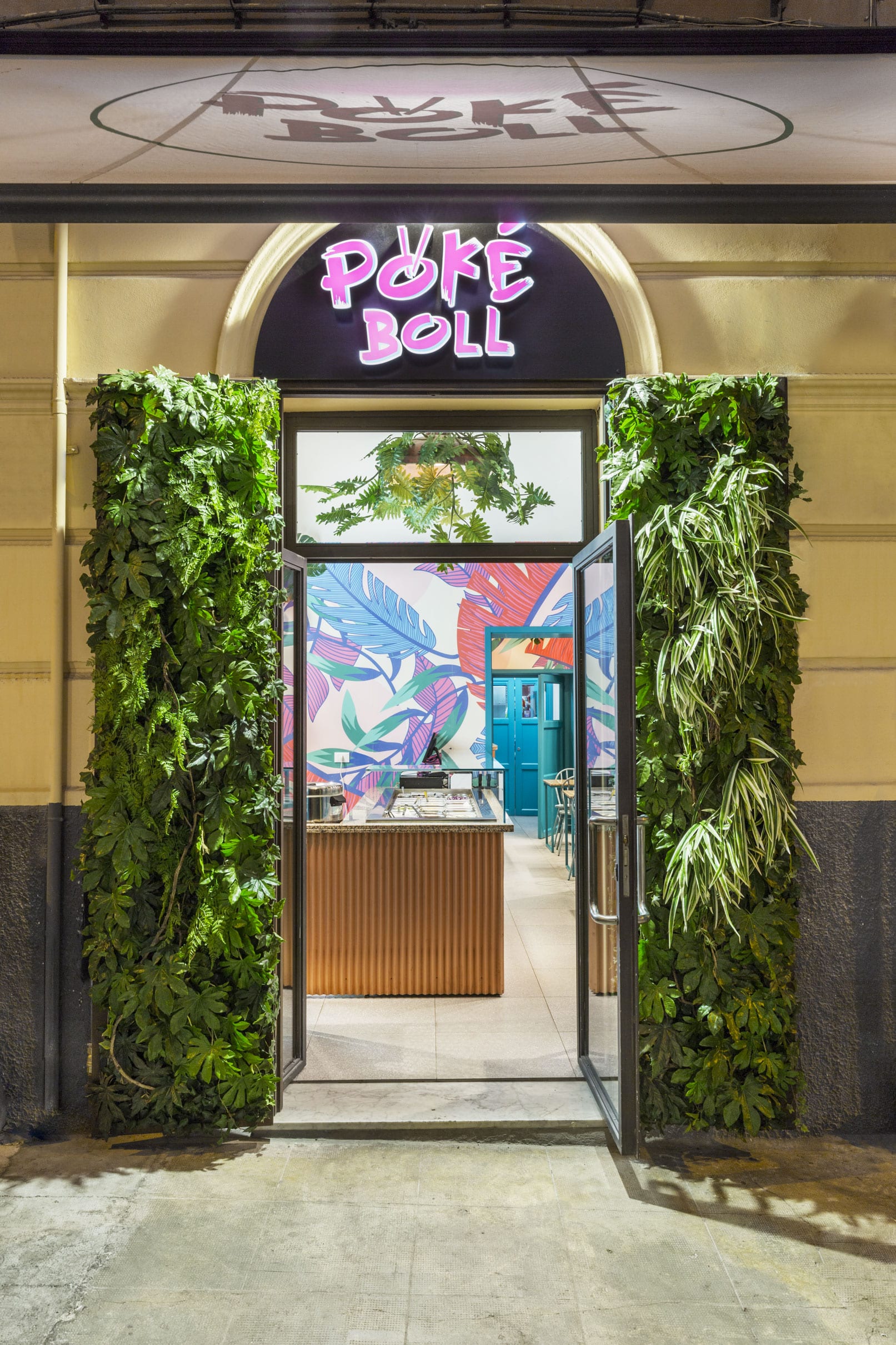 The opening onto the street is evident by the use of dense tropical plants hanging from the shutters, which flip outwards. From the small entrance you can see the counter employed for the preparation of poké.
Materials and colours has been chosen following the desire of the client to have an exotic atmosphere, reminiscent of a tropical forest with a contemporary touch.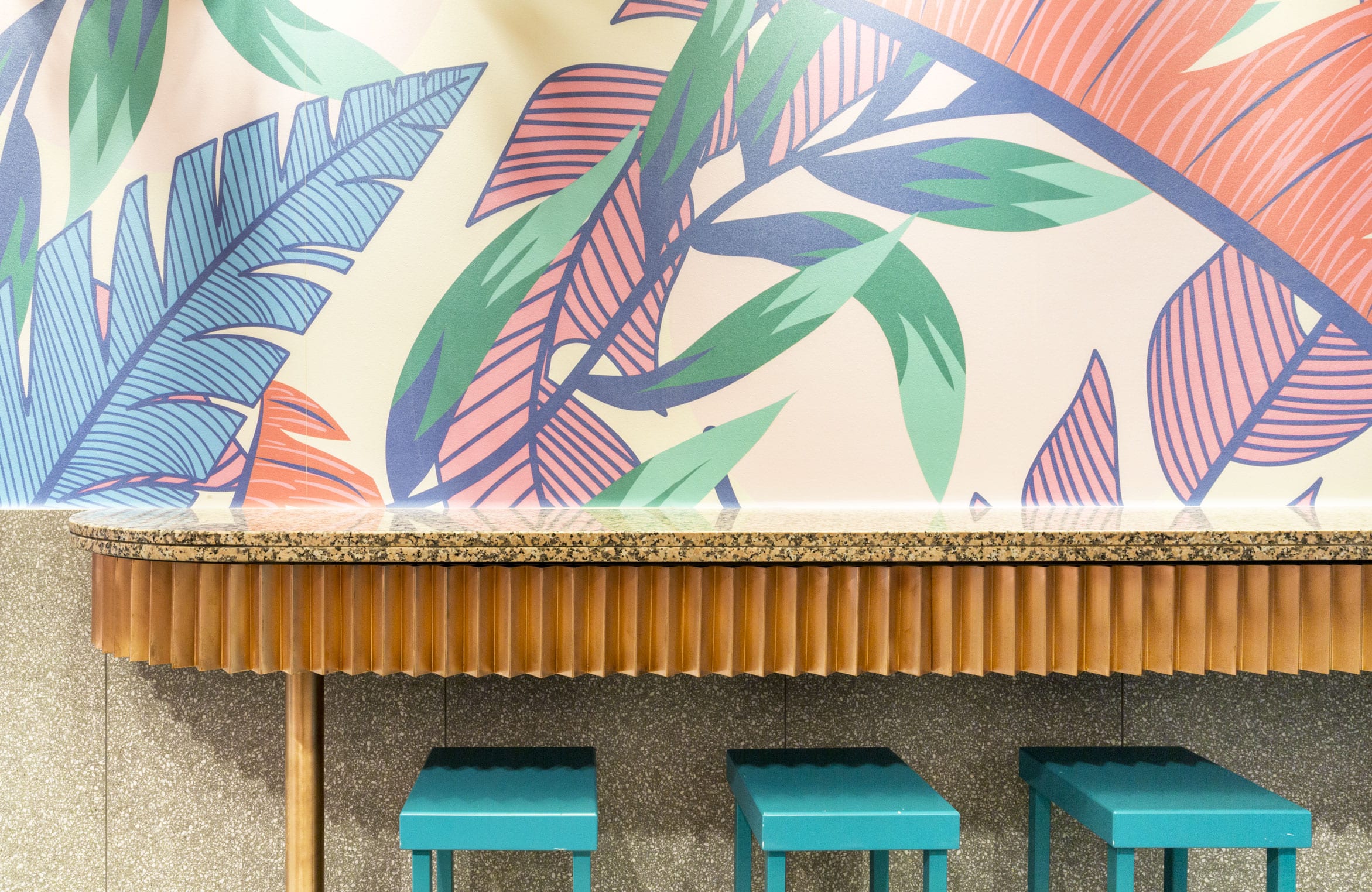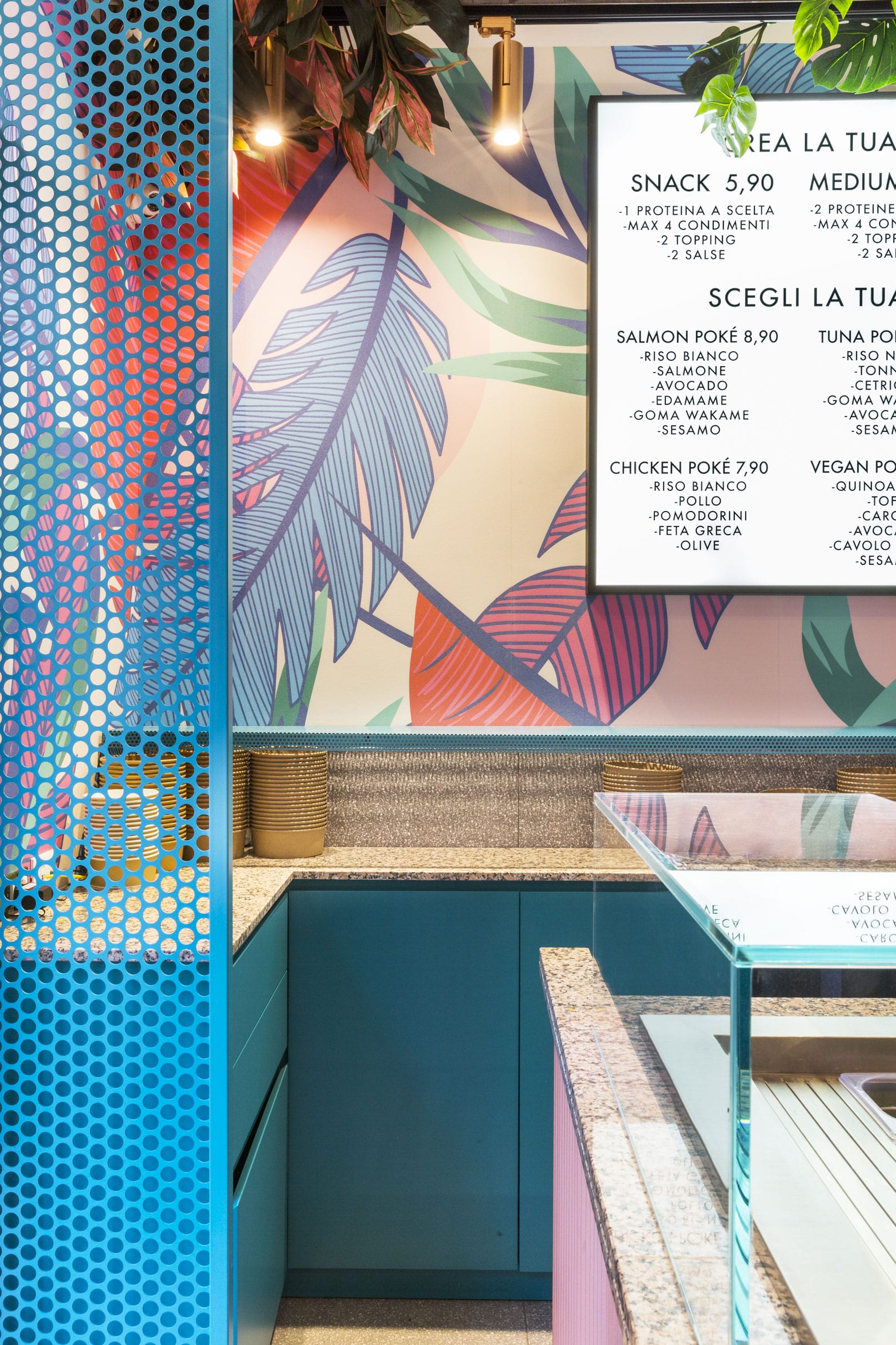 Due to the limited space availability and the elongated shape, the counter, the consuming area and the passage have been arranged in the same sense of the room.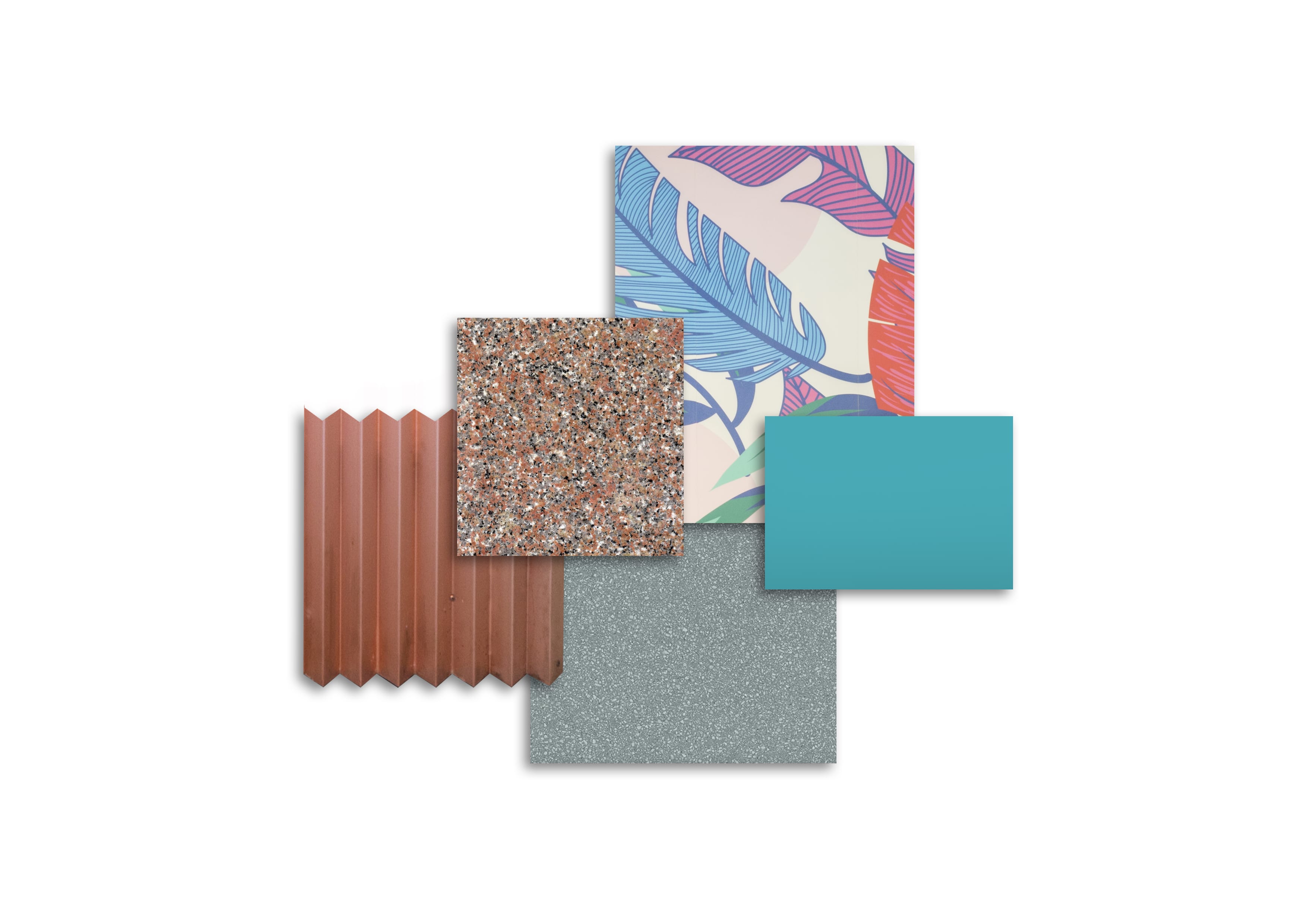 Few combinations to create an exotic touch to the room: copper as a coating for the counter and the shelf for snacks; pink Baveno granite for the tops; a gaudy wallpaper with "jungle" decorations; cobalt blue for wooden furniture and intrados.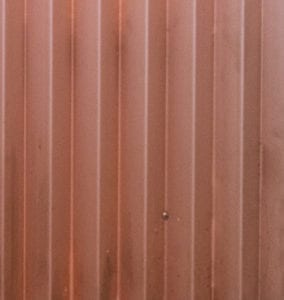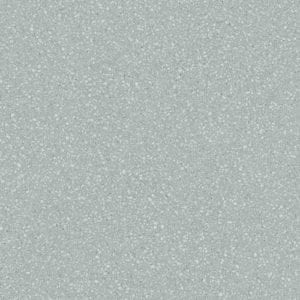 The walls and the floor in Venetian-style stoneware contrast with the wallpaper, characterized by gaudy plant decorations that reach up to the shutter of the roofs.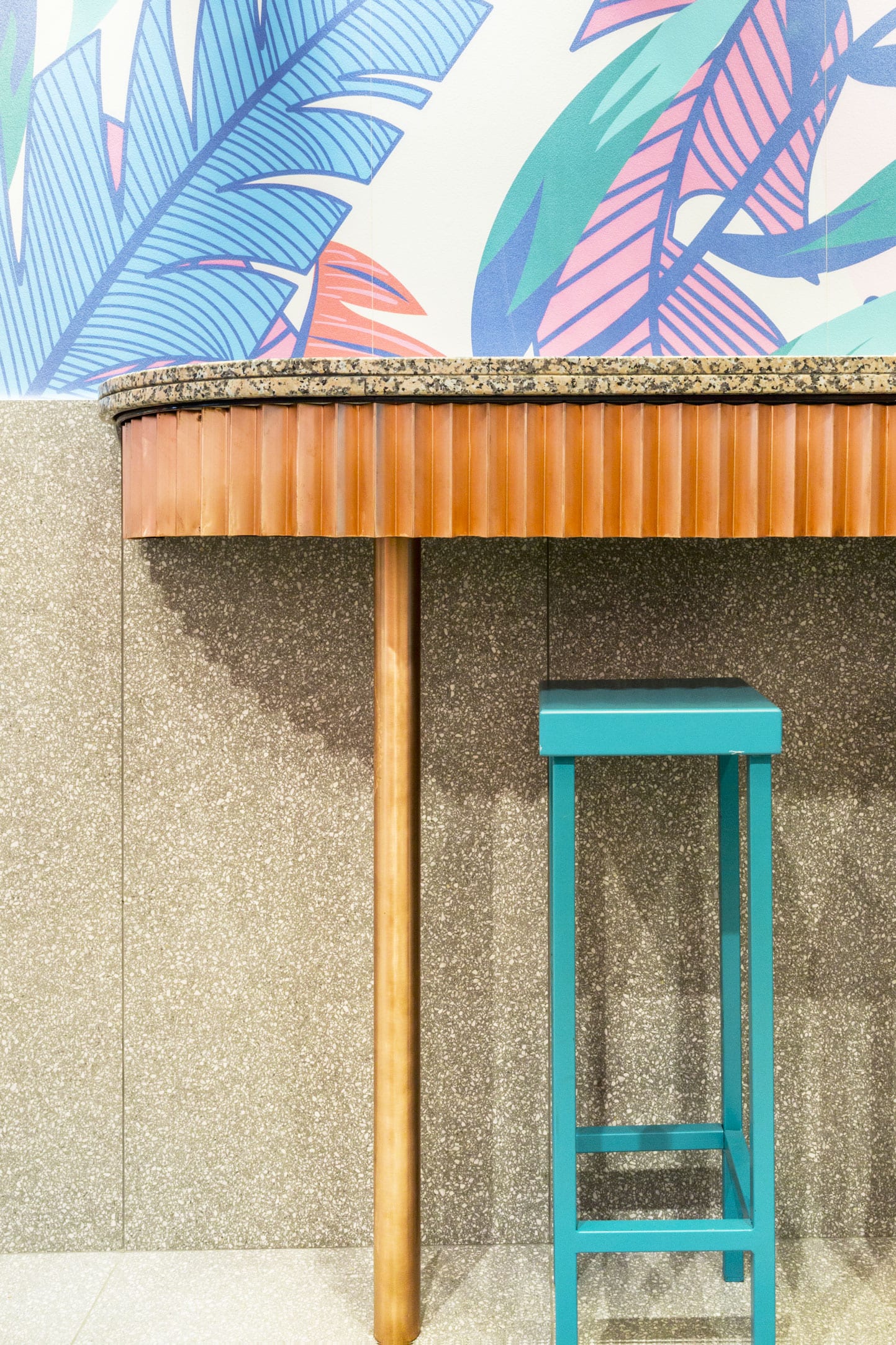 COMPANY: M.E.C.O.S. S.r.l.
BLACKSMITH: Gold Group Parisi
FURNISHING: Sagrim Electrolux
LIGHTING: Elcom
COVERING: Marazzi
MATERIALS: GRANITE / COPPER / GLASS / WALLPAPER/ STONEWARE
MARBLE: Industria Lo Bianco Marmi
LITHING ENGINEERING PROJECT: Los Project
LIGHTING SUPPLY: Longho
GLASS: Vetreria Gaetano Alioto
CARPENTER: Mangano Wood Design
PLANTS: Vivai Lo Verso Federico
PHOTO: Serena Eller ©