A space that previously housed a bakery has been completely refurbished to create the second shop in a format with an exotic feel, while retaining a contemporary architectural language.
A linear band running along all the walls, interspersed with the Venetian-style sown stoneware floor, which rises to the height of the countertops and continues with the wallpaper, featuring brightly coloured plant decorations that reach as far as the shutters.
A single large room characterised by the presence of warm, bright colours contrasting with the light shades of the roof and floor, with exotic plants and green creepers completing the room.
The right combination of the materials chosen has made it possible to create an exotic venue with a contemporary soul, outside the classic commercial canons.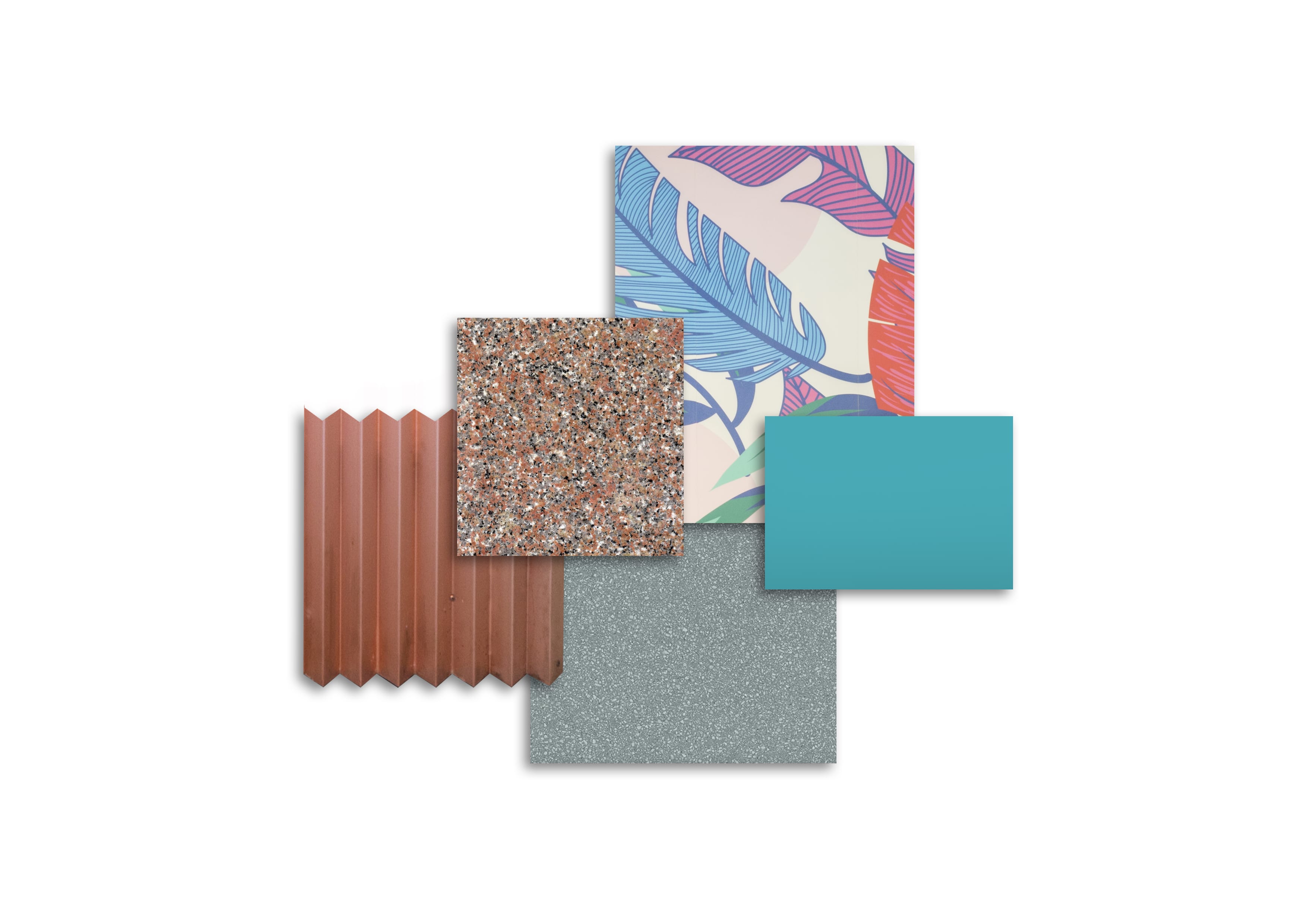 The materials used are iron painted turquoise blue to cover the display counter and all the other iron furnishings; wallpaper for the walls covered with brightly coloured plant decorations; stoneware for the floors with a texture reminiscent of Venetian sown floors; white paint for the ceiling; the upholstery in the passageways and the furniture completing the preparation area are made of turquoise blue together with the perforated netting used as a partition and a shelf (a colour that echoes those already used in the wallpaper).
Warm, young and fresh, a tropical atmosphere that follows a contemporary and linear architectural language.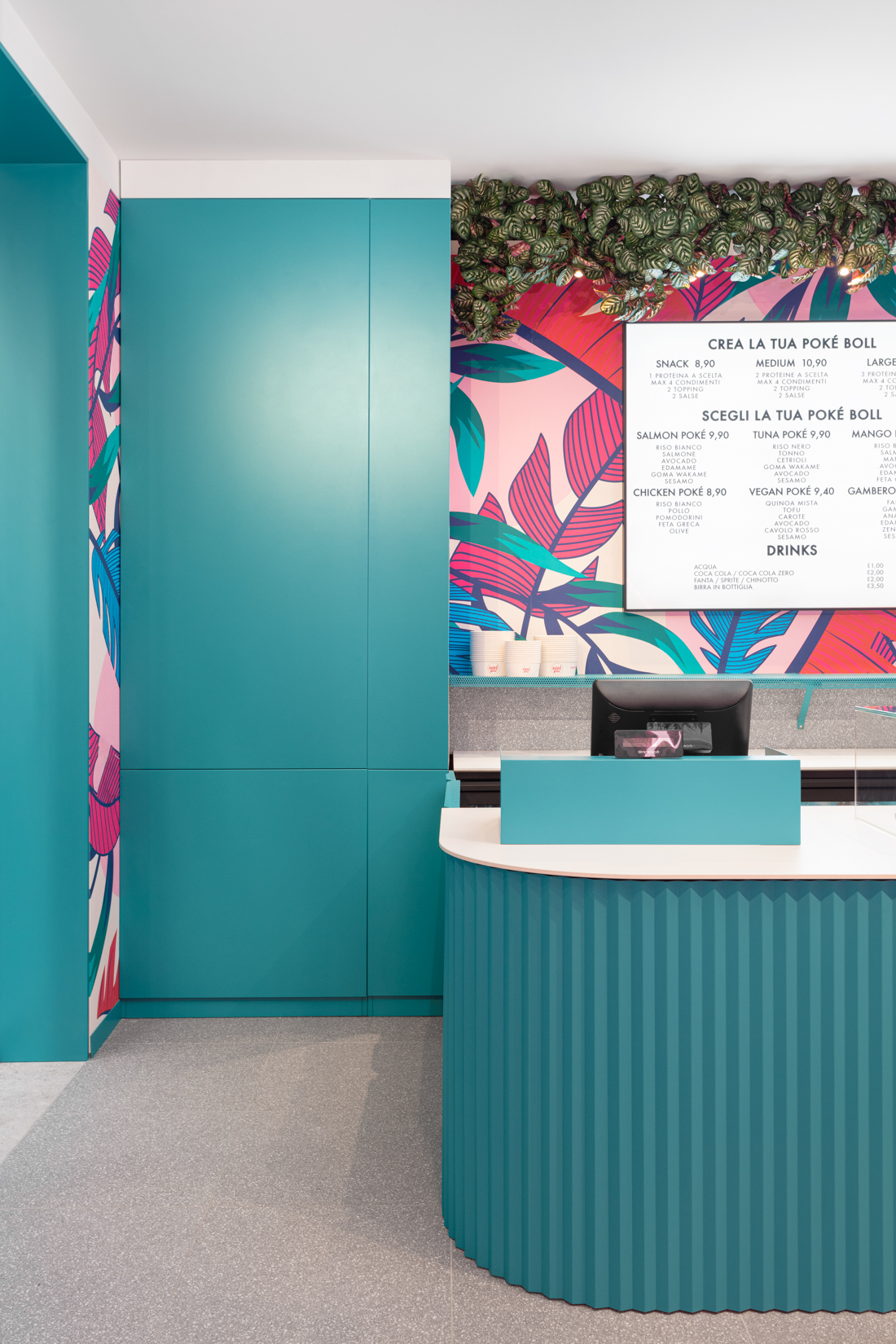 Contruction Company: MECOS.R.L.
Carpenter: Mangano Wood Design
Blacksmith: Gold Group Parisi
Lighting: LineaLight / Seletti
Materials: Gres / Ferro /
Pavimenti: Marazzi Pinch Grey
Cover: Ferro RAL 5018 / Carta parati Glamora
Furniture: Pedrali
Kitchen supplier: Concept & Design
Supplier: Cascino Palermo
Furniture supplier: ELongho Design Concept Store
Suction system: D'Arpa Impianti
Green furniture: Vivai di Lo Verso Federico
Signs: Gulino Pubblicità
Neon Signs: Tecnoriv S.r.l.
Photo: Carlo Oriente©