A renovation project aiming at finding the right balance between dynamic adaptable spaces for different lifestyles while maintaining a sense of belonging conforming to Airbnb's vision. Thus, the space has been designed to make multicultural guests feel at home without overlooking the surrounding Sicilian context in which the house is located.
Luogo:
Sambuca di Sicilia
The designed space has been conceived as a flexible environment capable of accommodating more people and more functions as required. These functions are contained within linear volumes defining the space, keeping it clean and rational.
The three-storey terraced house attracts much interest for its vertical layout and this feature has been the core of the project. Two self-supporting staircases contain different functions and have been created in solid perforated sheet metal (to allow access to light).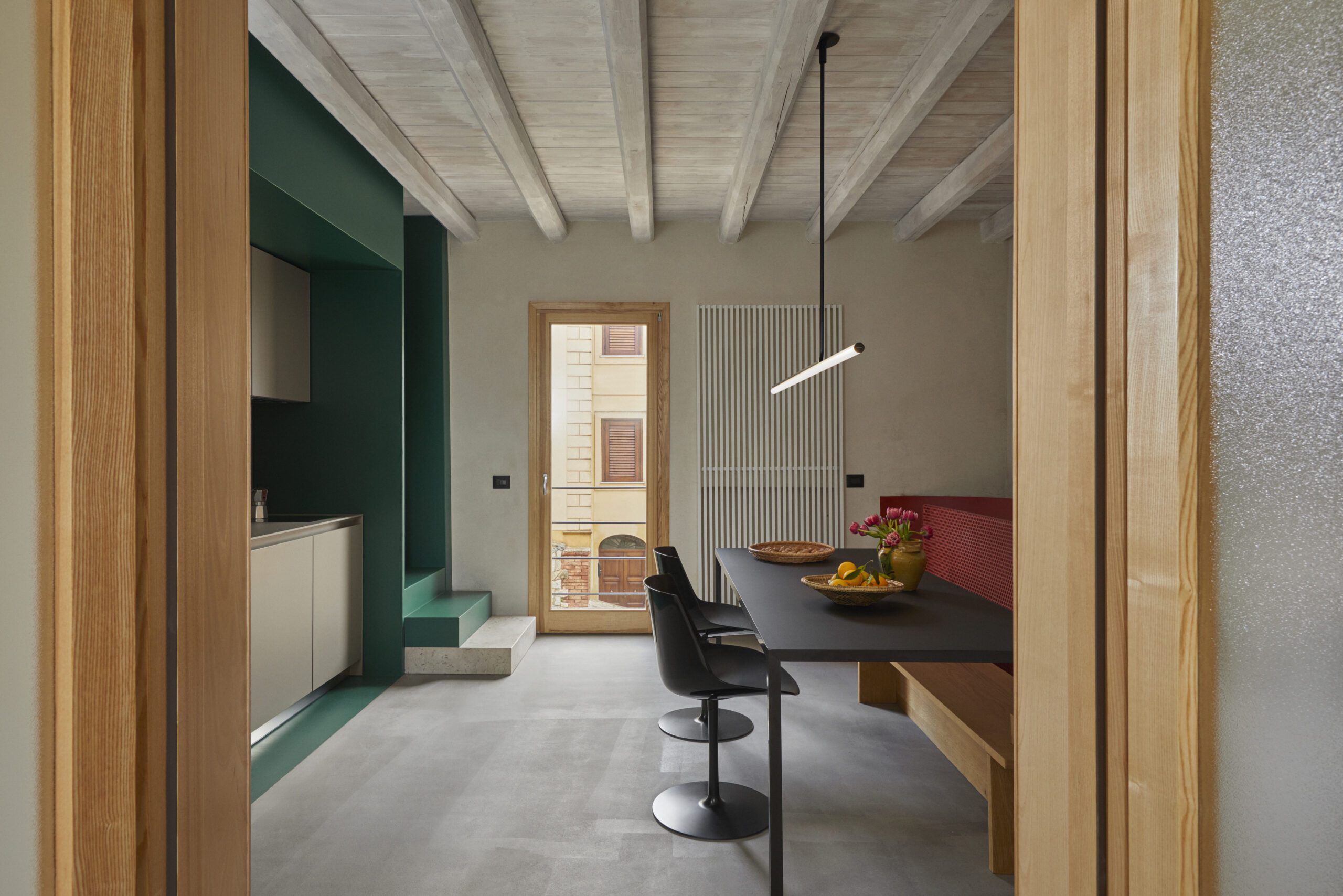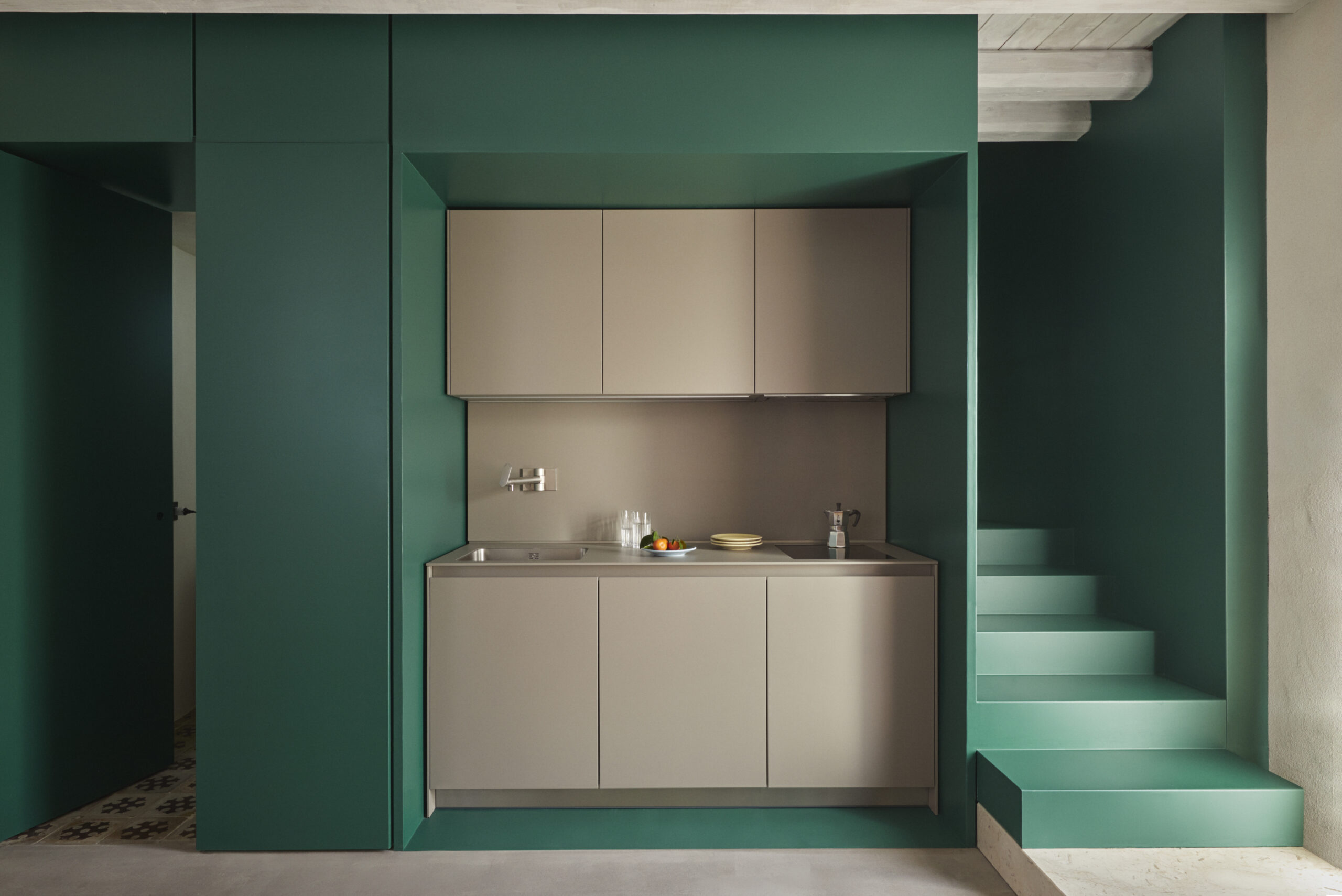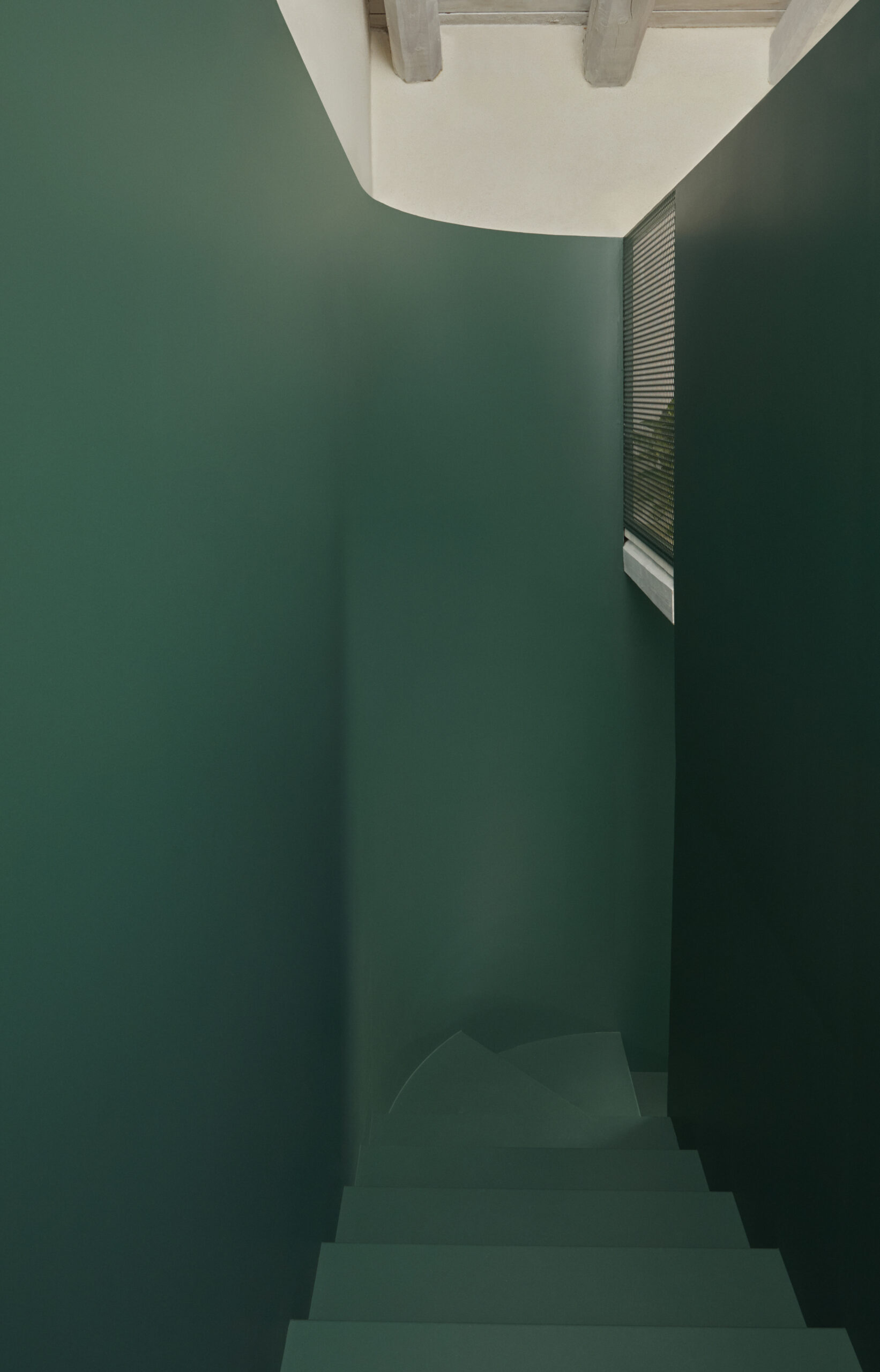 The load-bearing masonry building is characterized by vaulted, pass-through rooms and wooden ceilings. The openings towards the outside, as well as in to and out of the rooms are very limited and the static nature of the building stimulated the design concept.
The moodboard is characterized by the traditional materials present on site and completed by elements highlighting our work without ever distorting the tones of the existing elements. The staircases, a characteristic element of the project, made of red and green painted sheet metal, contrast with (without looming over) the neutral and natural tones of the wall and floor finishes made of lime and rammed earth.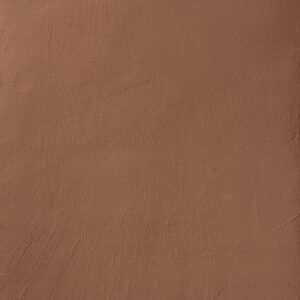 Renowned for being one of the most beautiful villages in Italy, it was awarded in 2016 for its timeless beauty, Sambuca di Sicilia dates back to the years of the Arab domination. According to historical sources, it was founded by the Saracen emir Zabut, who decided to build his castle on the hillside. Although no trace of this fortress remains, the Saracen quarter, with its narrow-winding streets enriched by small courtyards, remains intact. It is right within this area, where the castle once stood, that our project was devised.
CONSTRUCTION COMPANY : Muratori Sambucesi Soc. Coop.
CARPENTER : Bonaccorso Arredamenti
BLACKSMITH : Gold Group Parisi
FLOOR COVERING AND COATING  : Matteo Brioni
KITCHEN: Bulthaup
FURNITURE SUPPLIERS: e15 / MDF Italia / CC-Tapis / Liu Jo Living / Soma / Lambert & Fils
LIGHTING: Deltalight / Zava Luce / Marset
MATERIALS: Multistrato di betulla / Lamiera verniciata rossa e verde/ Terra cruda / Perlatino di Sicilia
FLOOR: Terra cruda di Matteo Brioni / Cementine
COATING: Terra cruda di Matteo Brioni / Lamiera verde e rossa
BATHROOM SUPPLIERS:  Zucchetti Kos
Photo: Claudia Zalla