A bright and fresh place, capable of welcoming customers at every stage of the day, from breakfast to an aperitif.
Client:
Coast to coast s.r.l.
A welcoming atmosphere at all times of the day. A regular and simple space divided into three functions: cafeteria, delicatessen and sushi bar.
The design concept is based on the desire to create a fresh and welcoming environment.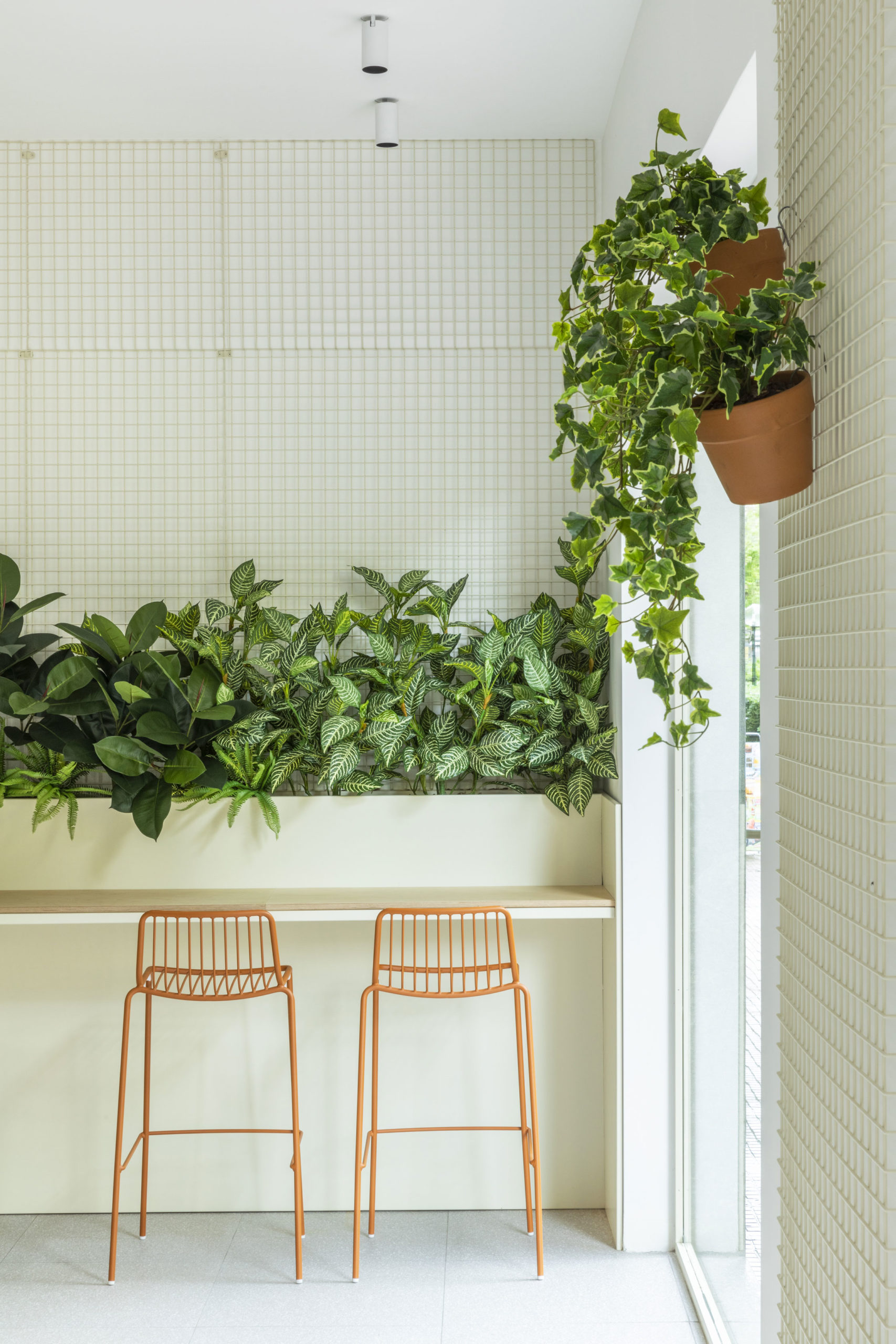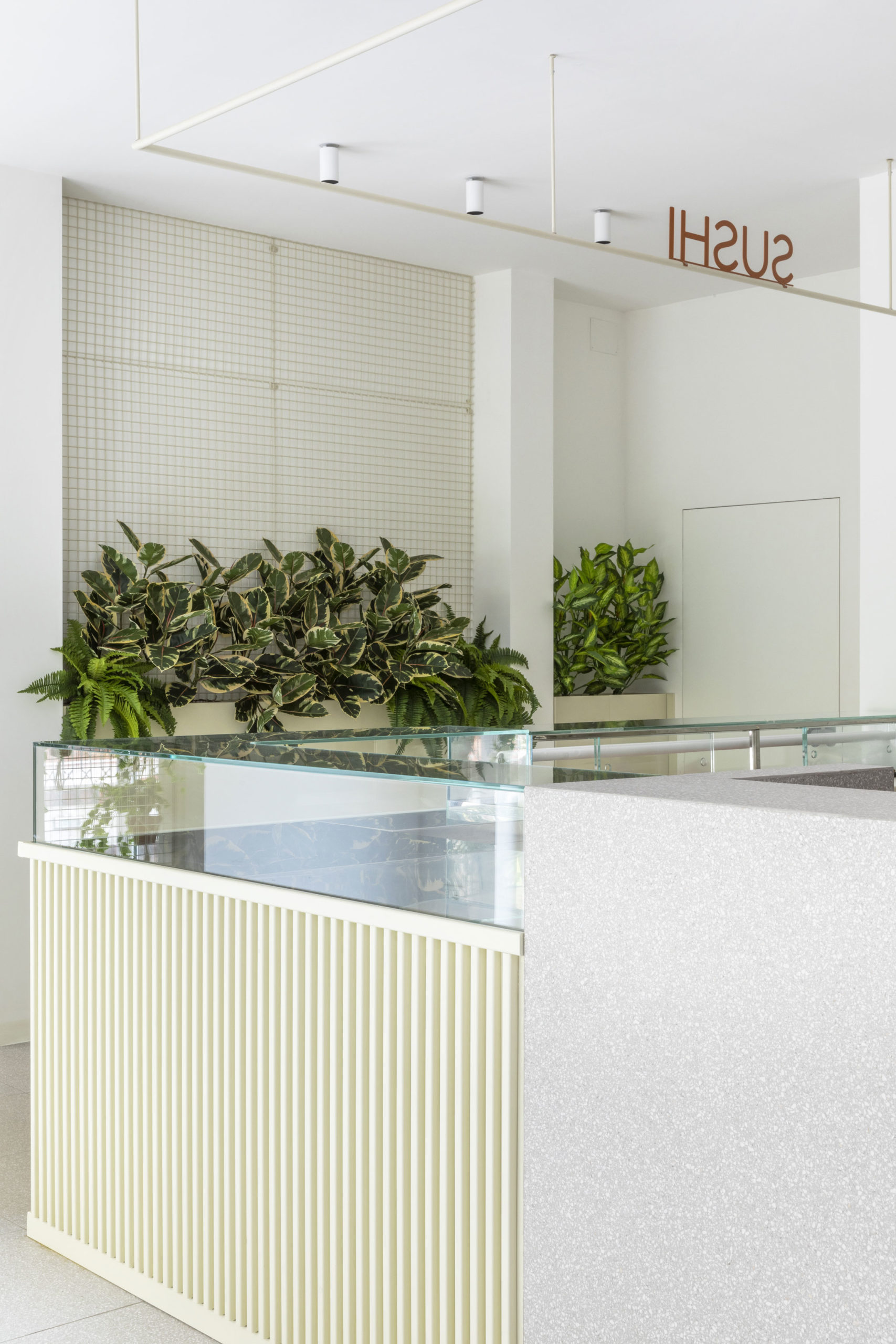 The numerous plants that adorn the space create harmony and relaxation.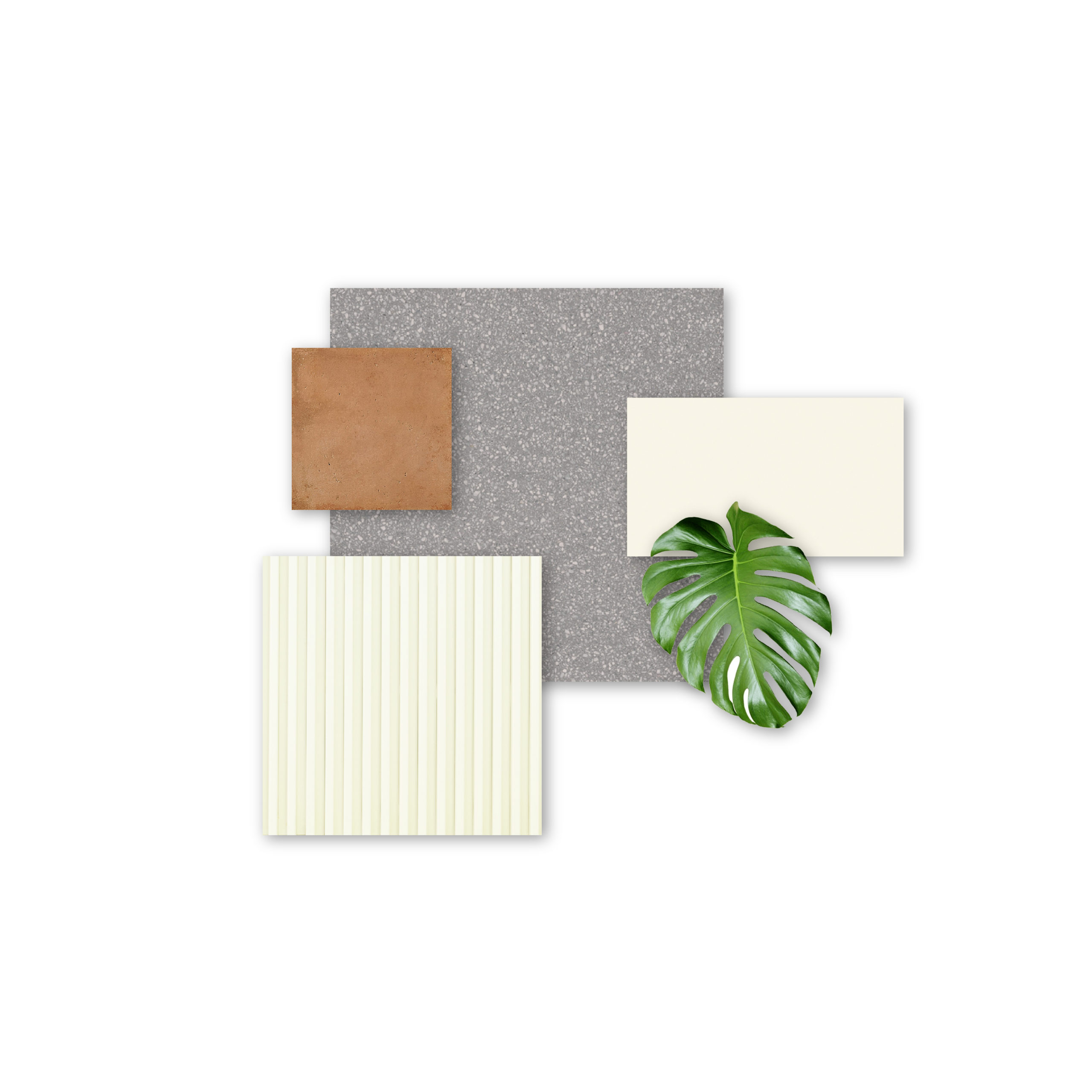 The materials used are smooth and folded sheet metal painted cream for the counter and the custom-made furniture, terracotta for the vases, Venetian-style seminato tiles for the counter and the floor, and finally metal mesh used both for the dividing elements and as vertical support.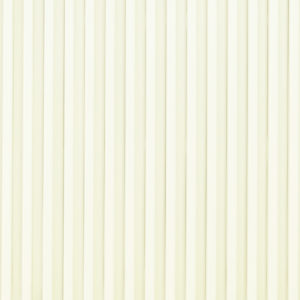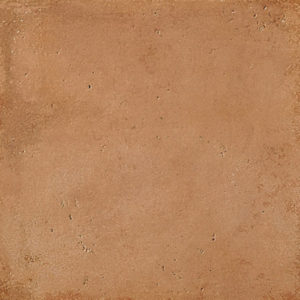 The space is characterized by the presence of a few essential elements, which dialogue in perfect harmony giving the place the right atmosphere both during the day and in the evening.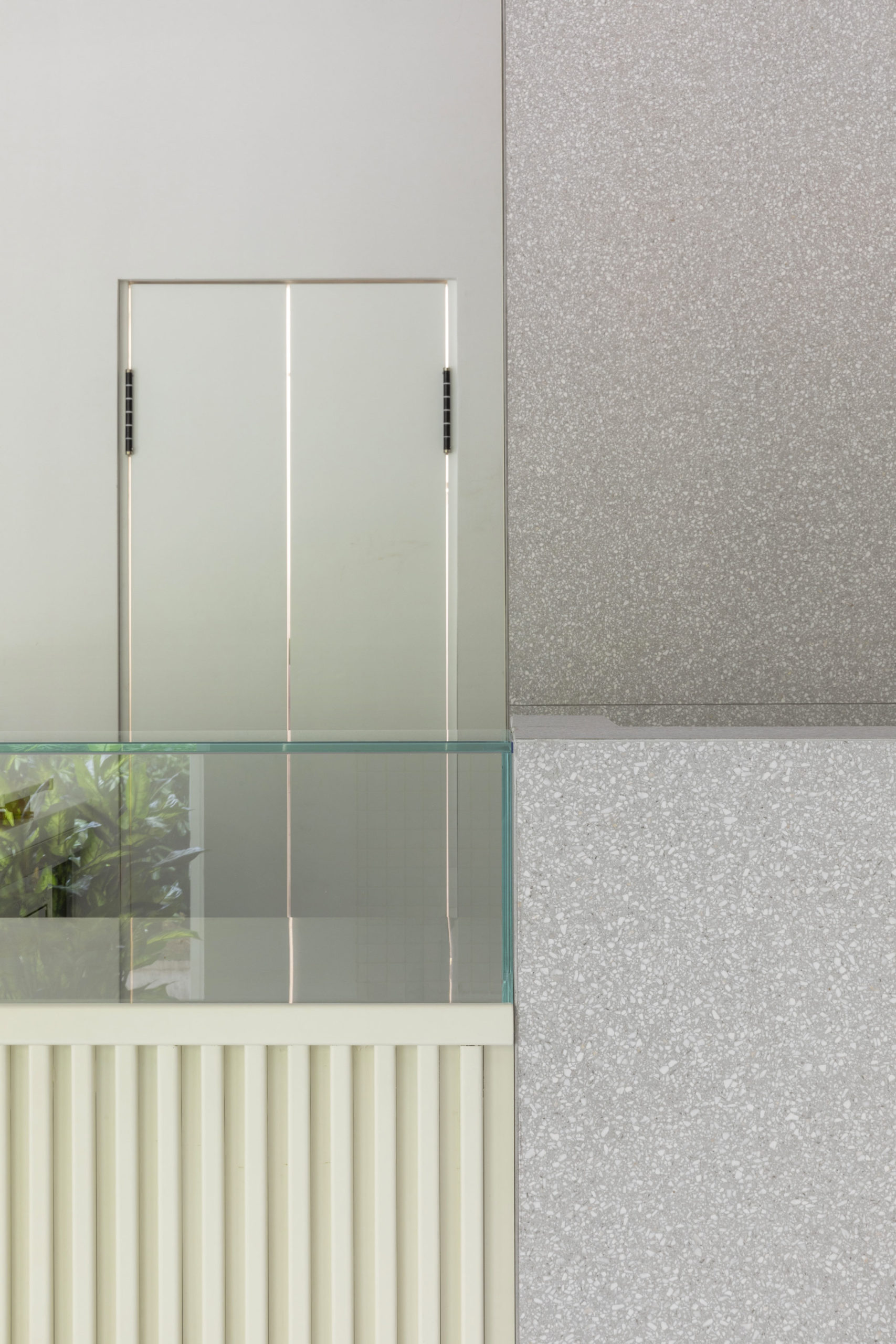 COMPANY: Grega Srls
CARPENTER: Bonaccorso Arredamenti
BLACKSMITH: Gold Group Parisi
LIGHTING: Platek, Strano
MATERIALS: Gres / ferro / Legno betulla
FLOOR: Marazzi Pinch Light Grey
COVER: Ferro RAL 1013
FURNITURES: Pedrali
EQUIPMENTS SUPPLIERS: Sagrim
SUPPLIERS: Nicoletti Palermo
EQUIPMENTS: Sagrim
ASPIRATION SYSTEMS: D'Arpa Impianti
GLASSES: Gaetano Alioto Vetreria
PLANTS: Vivai Federico Lo Verso
PHOTO: Serena Eller ©