The restaurant, located on the ground floor of a residential building, is located on the corner of two important streets; a very large and well illuminated interior, thanks to the windows on the street.
The design concept starts from the desire to create a warm and welcoming environment but at the same time balanced and elegant. As regards materials the focus was the contrast between Nothern Europe breweries materials and an industrial and minimal style.
The original plan simplifies the determination of an area dedicated to the public towards the road and an internal area for kitchens and services.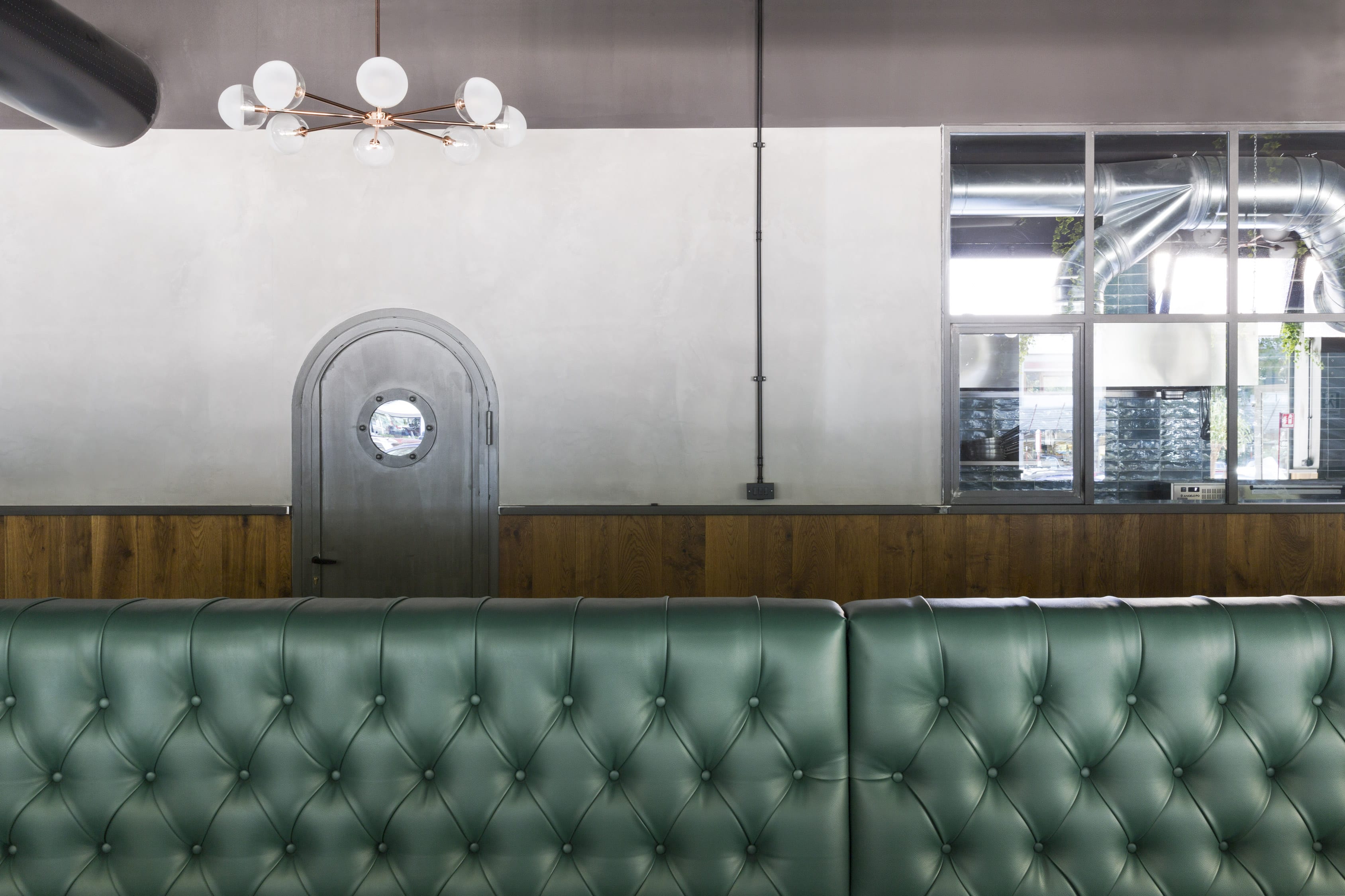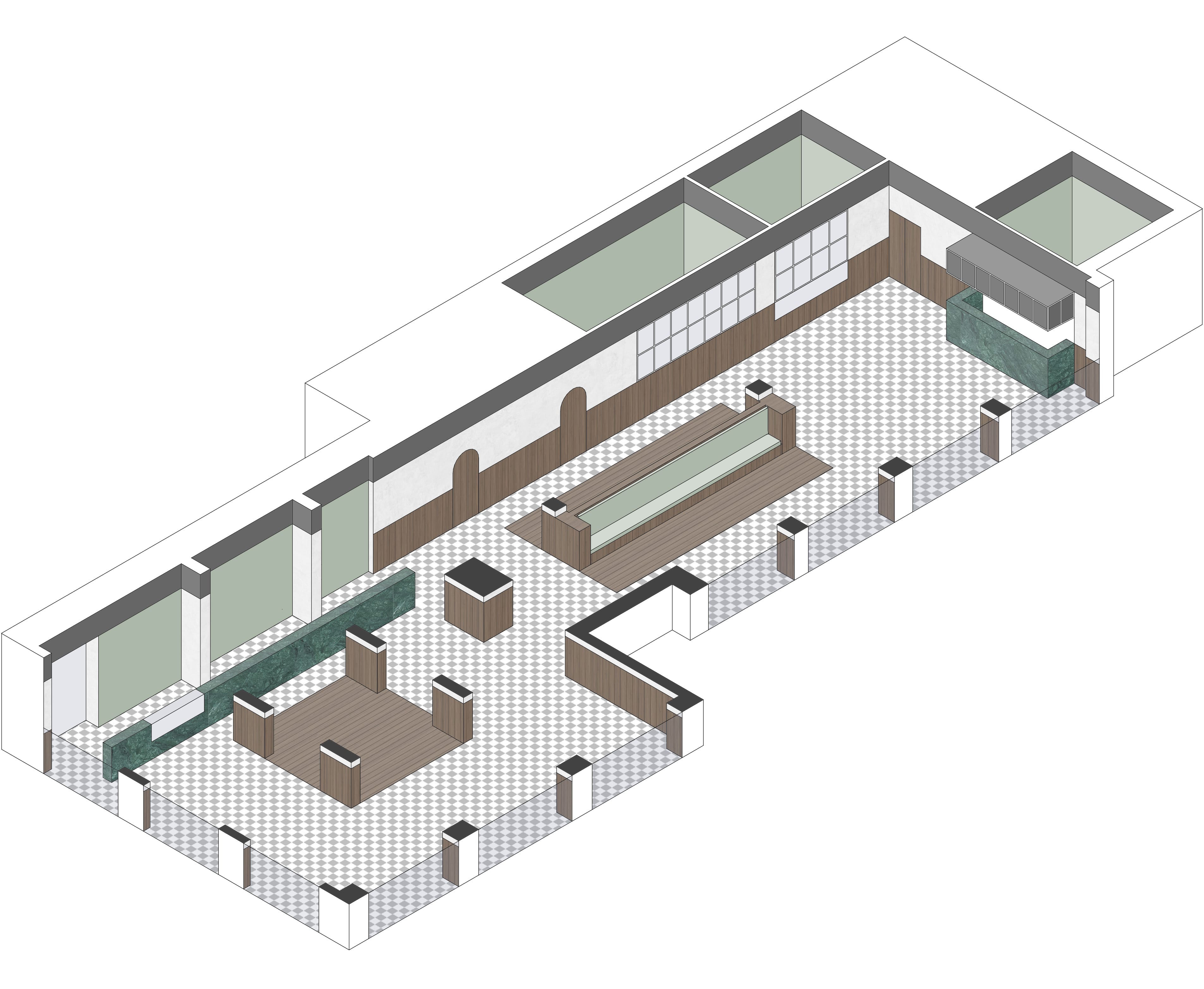 Warm materials dominate the interior; the antiqued oak wood is used for the wainscoting (interrupted by the counters in green Guatemala marble), for the benches (together with the padding in green leather) and the floor (in combination with checkered tiles). The brass chandeliers in contrast with industrial elements such as the upper edge of the boiserie, the gray cement resin for the walls, the electro-welded nets for ivy climbing and the visible systems on the black ceiling. The result is a balanced and bright space.
Country Siberian oak, Guatemala marble, gray resin, black plaster and iron structures, combined with cement tiles for the floor and tiles for kitchen coverings
Details like the checkered floor and the antique oak wood boiserie create a balanced result and a harmonious space.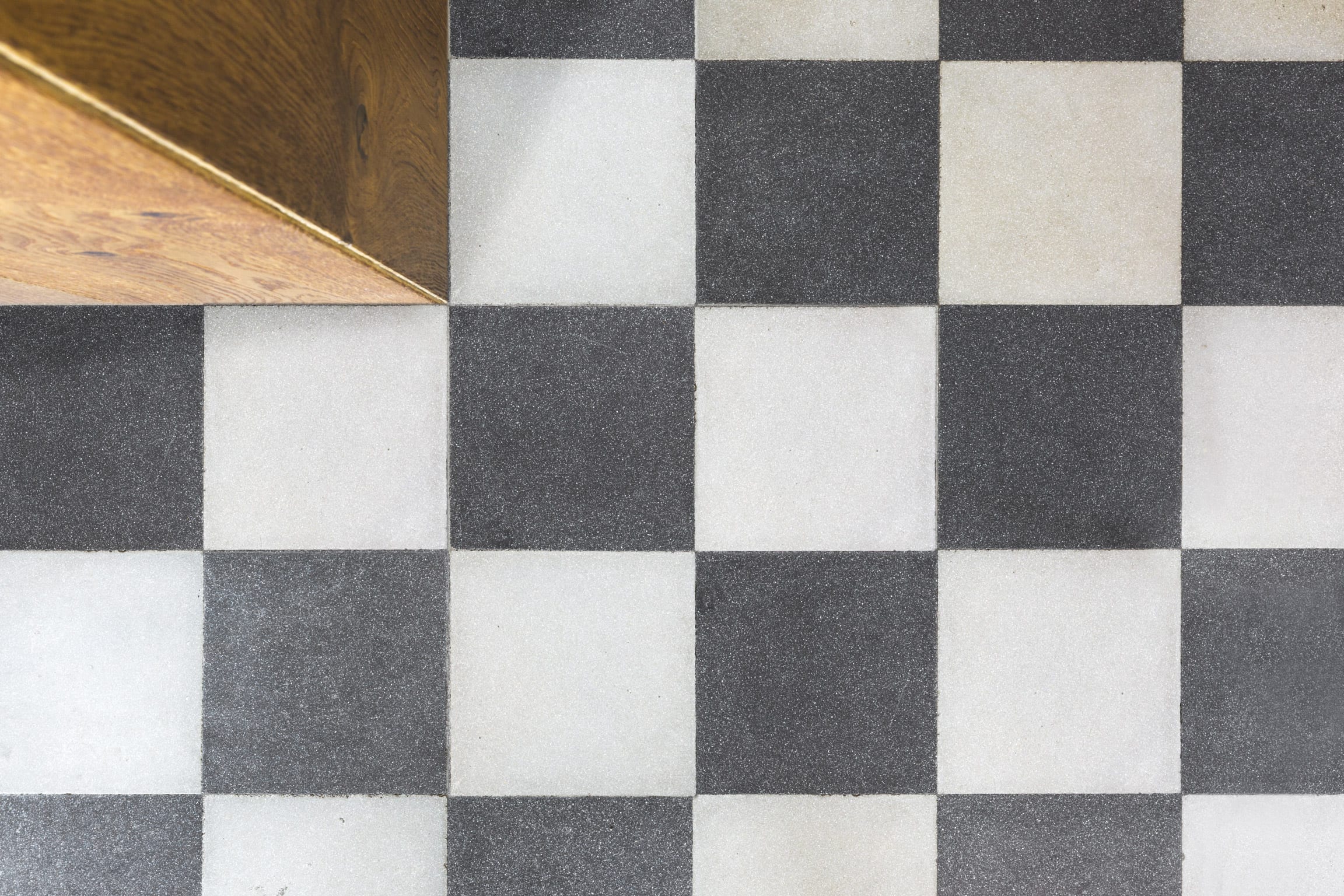 Company: Di Maio Costruzioni
Carpenter: Falegnameria Mannina
Blacksmith: Cricchio
Glazer: Vetreria Alioto Gaetano
Furnishing: Concept & Design Angelo Po
Covering: Resina, Parquet Tavar
Floor: Fogazza
Marble: Lo Bianco Marmi
Lighting: Il Fanale
Supplier: Garden House Palermo
Plants: Vivai Lo Verso
Furniture: Longho design concept store
Suction system: D'Arpa Impianti d'aspirazione
Electric plant: Osint S.r.l.s.
Photo: ©Serena Eller